Moderator: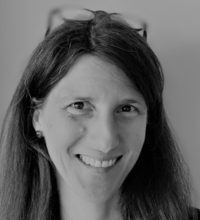 Stéphanie JUNG, DIRECTION VOYAGES SNCF / DF Dir développement, SNCF VOYAGEURS (France)
Graduated from Ecole Polytechnique and Ecole des Mines de Paris, Stéphanie Jung have been working for SNCF since 1999 :
First from 1999 to 2004, for the rail freight Business Unit, in management control of infrastructure charges, design of combined transport plan and optimization of transport plan.
Then from 2004 to 2017, successively for stations and regional transport development as project manager for new services, director of station renovations or new maintenance facilities programs, in charge of optimization of the "transport plan – rolling stock – maintenance" system and project funding.
In 2017, she joined High Speed Business Unit. Her team main goal is to define what should be the high-speed transport offer in the future, particularly when a new high-speed line is being opened, and to insure its feasibility.
Speakers:

Dr Giulio Rocco Sitongia, Eng., Rete Ferroviaria Italiana Spa (Italy)
Giulio Rocco Sitongia, born in 1985, studied civil engineering in University of Calabria and received a postgraduate degree in "Infrastructure engineering and railway systems" at University of Rome "La Sapienza".
He began to work in the Commercial Department of the Italian Infrastructure Manager in 2012 dealing with the new charging system for the use of Minimum Access Charge (TAC) and other services. Since 2022 he has been in charge of RFI's "Pricing" organizational unit.
He is author of some papers concerning TAC benchmark and Noise and ETCS differentiated TAC.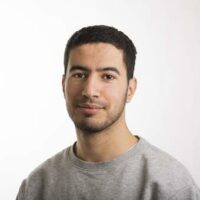 Dr Abderrahman Ait-Ali, Researcher, Linköping University (Sweden)
Abderrahman is currently working as a researcher at VTI (Swedish National Road and Transport Research Institute) and post-doc at Linköping University. The focus of his research is mainly on cost-benefit analysis, operations research, mathematical programming and optimisation with applications to railway problems such as capacity allocation.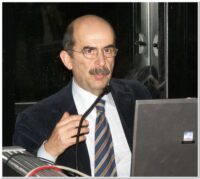 francesco russo, full prof, University of Reggio Calabria (Italy)
Since November 1999 he has been full professor at the Engineering Faculty of the Università of Reggio Calabria, in the scientific sector of Transport System. He was director of the Department of Computer Science, Mathematics, Electronics and Transport, of the University of Reggio Calabria, director of the Master in Transport Engineering and coordinator of the PhD course in Transport and Logistics Engineering. He was Vice President of the Calabria Region, Councilor for the Logistics System.
He was Logistics Advisor to the Italian Minister of Transport. He was the referent for the Italian Presidency of the Council of Ministers of the Nuclear Chemical Risk, Industrial Transport Sector in the Major Risks Commission and member of the President's Office.
He is a member of numerous Scientific Committees of International Journals and Conferences. He has published more than 250 scientific articles of international interest.
Friedemann Brockmeyer, Partner, CIVITY MANAGEMENT CONSULTANTS (Germany)
Friedemann is a partner of civity and has more than 12 years of working experience in the transport sector. He led several projects in Germany and abroad, working with a variety of clients such as railway operators, infrastructure managers, authorities, and OEMs. His broad range of projects combined with an in-depth knowledge of transport industries value chain enable him to analyse and improve business models, business organisations and processes effectively.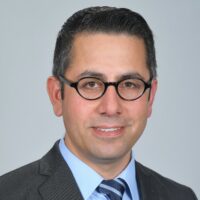 Dr Hassan Alsalamat, Director Rolling Stock and Maintenance, Deutsche Bahn/DB E&C (Germany)
I have been born in Syria and have the German Citizenship. I studied civil engineering at the university of Damascus and traffic engineering at the technical university of Dresden and have had my PHD-degree in optimization of railway infrastructure there. I worked at the technical university of Dresden as a research assistant for 6 years, before i joined the Deutsche Bahn 2012 as a Consultant for railway maintenance. Now am leading the department for rolling stock and maintenance within Consulting unit of DB Engineering and Consulting in Frankfurt am Main. I worked on different projects in different countries in the world like UK, USA, Singapore and KSA. I can speak English German and Arabic fluently.