Session 1.3 Project architecture and management
8 March @ 11:00 am

-

12:45 pm
Moderator:
Dr Andrea Giuricin, CEO, TRA consulting (Spain)
Dr. Andrea Giuricin is CEO of TRA consulting, a strategic consultancy company based in Barcelona and Milan with international customers from Europe, Middle East, Asia, America working with the top management (CEO and President) in the strategic and operational decisions.
He is teaching Transport Economics at University Milano Bicocca in Italy. In the same University he is responsible for the development of transport studies at CESISP – Unimib. He is Adj. professor in several US universities, included University Southern California.
He is senior transport consultant for the World Bank, reforming transport sector in Asia and Africa, for the United Nations and for the Italian national strategy on Transport and Logistic of the Italian Ministry of Infrastructure and Sustainable Mobilities.
He is member of the board of the Global Business Travel Association in Italy.
Dr. Andrea Giuricin cooperates and works with several Transport Authorities, with the European Commission and European Railway Agency.
Speakers: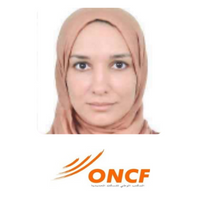 Kaoutar El Haji, Chef de Service Financement des Projets, ONCF (Morocco)
I graduated in 2007 from the Moroccan business school ENCG-Settat in "Financial management", and hold a master's degree in management sciences from HEC-Liège (Belgium) issued in 2009, specialized in "Finance & Controlling".
I have more than 12 years of professional experience within ONCF, mainly in the field of Corporate & Project Finance, and more particularly for the Moroccan high-speed train project "Al Boraq". I had the opportunity to support this project – for the financial aspect – since its inception: arrangement, structuring, fundraising, management of debt and risks…
Moreover, I had the honor to contribute, as a speaker in my area of expertise, to 2 training sessions organized in 2021 and 2022 by UIC-Africa Region chaired by the General Director of ONCF, Mr. Mohamed Rabie Khlie.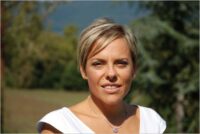 Dr Nicoletta Antonias, Head of Sustainable Infrastructures Departement, Rete Ferroviaria Italiana SpA (Italy)
She holds a degree in Engineering for the Environment and for the Land.
Currently she is Head of "Sustainable Infrastructures" Department of Rete Ferroviaria Italiana (RFI) with the task of defining and implementing a systematic approach to sustainability issues aimed at the promotion of sustainable investments and infrastructures. In particular, she provides a structured supervision for the adoption of methods / models aimed at ensuring an integrated vision of environmental, economic and social sustainability in the entire process of planning, evaluation and investment management.
During her previous experiences, she has been in charge of the Sustainability Department of Italferr SpA and she was committed to the promotion and dissemination of environmental sustainability protocols (LEED, Envision, methodology for calculating the climate footprint, LCA) and to the development of Sustainability Studies to enhance the environmental, economic, social and touristic opportunities of the territories crossed with infrastructure projects in order to build stable and fair relationships with stakeholders of the projects.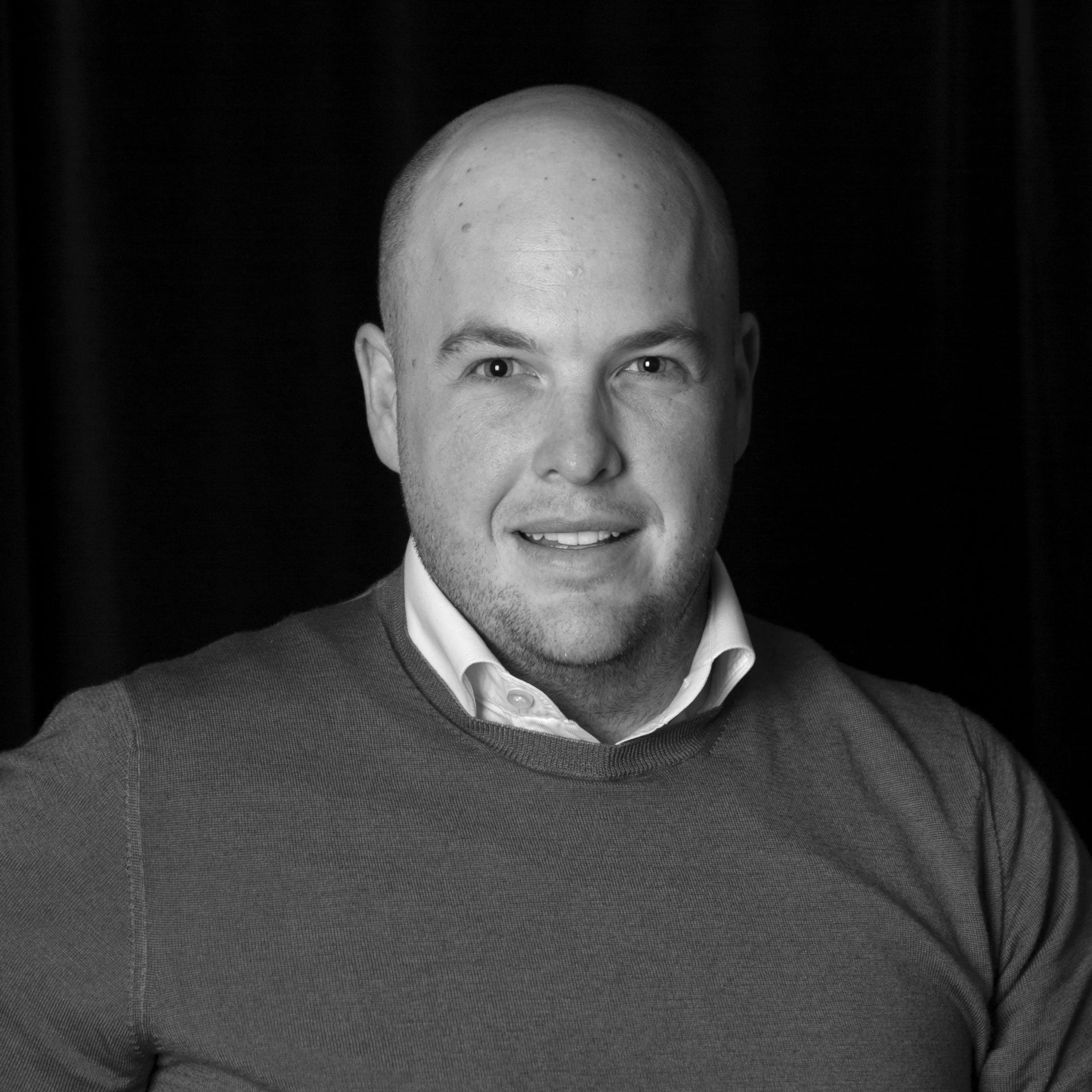 David Taylor, CEO, Taylorail (South Africa)
David Taylor is a South African born African Rail Entrepreneur. Having founded Kifaru Rail Limited in Tanzania, to running on the forefront of Third Party Access in South Africa, David has worked on rail projects across the African continent.
Experienced professional in the Rail and Infrastructure arena, particularly in developing countries and regions. Proven track record in East and Central Africa, founding projects in Private Rail Operation, Corridor Refurbishment, and Metro Rail Projects.
Finally, David is a well-published writer on topics of African Rail and Mobility, having written and published a number of content articles in various publications including the World Economic Forum, RailTarget.eu and Railways Africa Magazine, Engineering News and other platforms.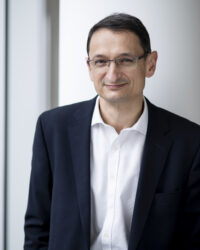 Alexis de Pommerol, Chief Operating Officer, Société du Grand Paris (France)
Alexis de Pommerol started at the French Ministry of Transportation, in charge of financing and designing highway projects. He worked for Systra as Director of Design Offices in Paris and as Project Director for Hanoi Metro Line 3 in Vietnam. In 2010 he joined Vinci as LISEA's Operations' Vice-President of the High-Speed Line between Tours and Bordeaux (France), supervising construction and preparation of the operation of the € 7.8 bn 300 km line that opened mid 2017. Between 2017 and 2019, he was in charge of the Rail activities of the Infrastructure Fund Meridiam and CEO of Oc'Via, the Infrastructure Manager of the 80km mixed Freight and High-Speed line around Nîmes and Montpellier (France). Alexis de Pommerol served also as Chairman of AGIFI, the Association of French Independent Infrastructure Managers, in 2018 and 2019. In 2019, he was appointed Operations' Director of the Société du Grand Paris, in charge of delivering 200 km of new automated metro lines and 68 stations around the French capital by 2030.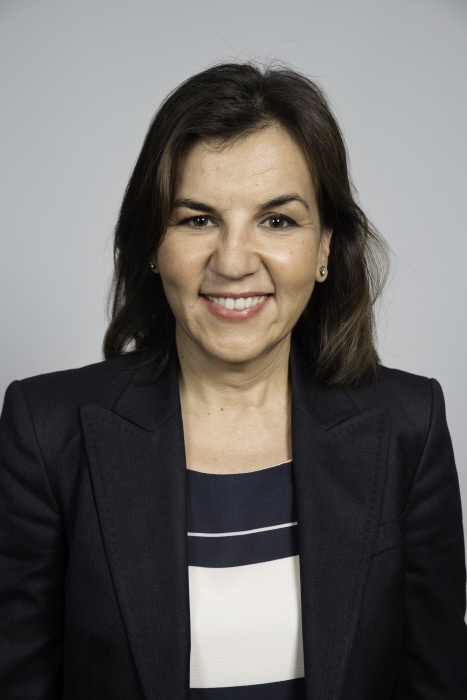 Mercedes Gutiérrez Ferrándiz, Head of Asset Management, Infrastructure and TTI sectors, UIC (France)
Mercedes Gutierrez is Head of Asset Management and Infrastructure at UIC. She is MSc Civil Engineer from Universidad Politécnica de Madrid, specialized in transport planning and economy, and Master's degree in Environmental and Quality systems. She has twenty-year experience in the development of resilient and sustainable infrastructures, primarily in the railway sector (infrastructure, track, and rolling stock) in both EU and non-EU countries. She has led high-level programs and projects in the fields of strategy, planning, change management, procurement, sustainable finance, technical assistance and monitoring in both public and private sectors. She also cooperates with CINEA (Innovation and Networks Executive Agency) as external expert for railway projects. Before joining UIC, she worked in Adif (Spanish Railway Infrastructure Manager). She also worked in the EIB (European Investment Bank) as transport engineer and, in the private sector, she has worked as project manager officer in charge of the international market and IFIs tenders in APPLUS+ and as transport consultant in INECO.