Session 1.4 Digitalization / Artificial intelligence
8 March @ 2:00 pm

-

3:45 pm
Moderator: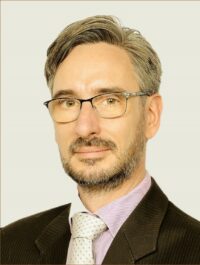 Joël Meierfeldt, Team Leader Bid Management, DB Engineering & Consulting GmbH (Germany)
Speakers:
Jose Antonio Marcos, Jefe de Área de Sistemas Inteligentes, Patentes Talgo (Spain)
Jose Antonio, is Industrial Engineer ( Polytechnic University of Valencia), PhD Candidate in Industrial Engineering, Master in Data Science ( Mbit School), MBA (Deusto Business School), Master in Rolling Stock (ICAI).
He started to work in TALGO in 1998 as Maintenance deputy manager Madrid Workshop. From 2002 to 2019 has been Head Manager Area of Maintenance Engineering applying new technologies to Talgo operations.
In 2019 was designed to lead a new area, "Smart Maintenance Engineering ", to promote and manage the paradigm shift of Talgo maintenance towards a 4.0 digital intelligent adaptive maintenance to optimize maintenance costs, based on new disruptive technologies such as IoT, Cloud computing, Big Data, Artificial Intelligence, Machine vision.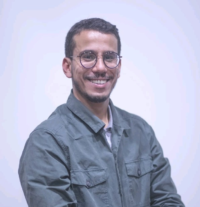 Mohamed SEDKI, Head of projects, Société Marocaine de Maintenance des Rames à Grande Vitesse (SMMRGV – SIANA) (Morocco)
Mr. Mohamed SEDKI has more than 13 years of experience in the field of engineering and management of critical industrial assets, in particular at the head of large diversified projects related to innovation, data, digital transformation , processes, organization and industry. This experience includes a remarkable contribution to the first high-speed line construction project in Morocco and Africa.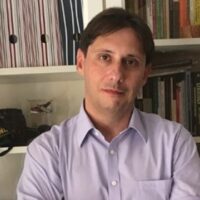 Dr Antoni Munar, Data Science Manager, Alstom (Spain)
Antoni Munar, Ph.D, is a Data Science Manager of Advanced Maintenance Analytics solutions for Alstom Services since June 2022. Prior to this, he was a Principal Consultant (2012 – 2022) developing machine learning and big data solutions for 1st tier global investment banks and global industrial corporations and helping design and implement cloud artificial intelligence solutions for global automotive companies.
Prior to this, he was a faculty researcher in experimental high energies at CERN (Geneva, Switzerland) and Fermi National Accelerator Laboratory (Chicago, US) collaborating in the experiments leading to the discovery of the Higgs boson.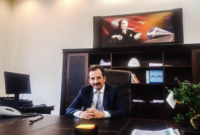 Mehmet Turşak, Advisor to General Director, Turkish State Railways (TCDD) (Turkey)
Mehmet Tursak, 54 years old, married with two children. After Railway Vocational School, he graduated from University of Hacettepe as an engineer in physics. Especially works Signaling project in Turkey, as an signaling engineer. After he engaged in manager positions as head of department in Research Planning&Coorination Department and EST Deprtment and Safety&Quality Management department in Turkish State Railways (TCDD). In the mean time for one years he also worked as a team leader for Baku Yalama Railway project consultant Proyapı company. Currently Technical Advisor to Director General. He is interested and joining R&D projects on the railway sector as well.

LI Ping, Researcher, China Academy of Railway Sciences (CARS) (China)
LI Ping is the leader researcher of China Academy of Railway Sciences Corporation Limited. She has long been engaged in research in the fields of intelligent railway, railway big data application, railway information planning, etc., presided over and completed more than 30 national, provincial and ministerial projects, published 121 papers, granted 13 invention patents, and written 3 books, including "Enterprise Architecture and Standard System of Railway Intelligent Transportation", "Big Data Application on High-Speed Railway", and "Big Data Technology and Application on Railway Texts". Besides, she has jointly presided over and put forward the system architecture of intelligent high-speed railways and the overall planning of railway informatization. She has also been responsible for the Research and Development(R&D) of the national applications on the railway master data management platform, data service platform, and safety warning and emergency management platform. For the moment, she has won 2 awards related to digitalization from the international railway union, 1 outstanding prize for Tianjin Science and technology, 7 first prizes and 11 second prizes of science and technology from China Railway Society, and 1 first prize for scientific and technological innovation achievements from China Industry-University-Research Institute Collaboration Association.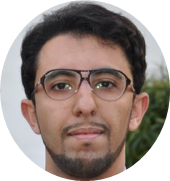 Amine BENDAOUD, IT project manager, ONCF (Moroccan railway) (Morocco)
My name is Amine BENDAOUD, born on December 10, 1986. I am an IT project manager at the ONCF, particularly in the field of traffic management. With more than twelve years of experience, I had the opportunity to be part of several IT projects and recently to manage the digitalization of processes relating to railway production.