Session 2.1 Rolling stock / Design
7 March @ 2:00 pm

-

3:45 pm
Moderator: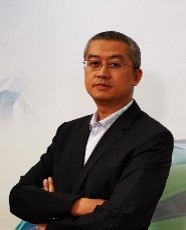 YANG Weijun, Senior Researcher (locomotive and rolling stock), China Academy of Railway Sciences Co., Ltd. (China)
Yang Weijun, Ph, D, graduated from Harbin Institute of Technology. Researcher, Locomotive and Cars Research Institute, China Academy of Railway Sciences (CARS).
Chairman, Brake subcommittee, Traction power committee, China Railway Society.
Chairman, Brake subcommittee, Vehicle committee, China Railway Society.
Chairman, Brake subcommittee, Heavy Haul committee, China Railway Society.
Member of UIC SET 07 brake committee, ISO/TC269 WG01.
Speakers: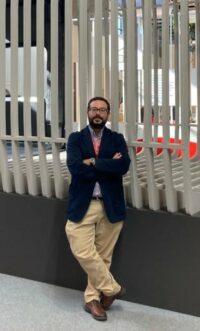 Dr Eduardo de la Guerra, Project Manager, Talgo (Spain)
PhD in Mechanical Engineering specialized in Tribology by Madrid Technical University. More than 30 research papers in conferences and scientific journals.
Working on Talgo as R&D Project Manager from 10 years ago, the Spanish leader in High-Speed Trains.
Great experience in Research Projects (public and private funded). Now leading some demonstrators at European Level at Europe's Rails (H2020 and HE) consortium.
Together with research activities, broad experience in international engineering projects like Haramain High Speed Train in Saudi Arabia to connect Makka and Medinah.
I am combining engineering task with University at Alfonso X el Sabio University (Alfonso X called "The Wise") and Madrid Technical University. Coordinating and teaching different subjects on Master and Degree level. Participating also in different thesis as advisor.

Dr FEDERICO ULIVI, INGEGNERIA ETR, TRENITALIA (Italy)
I work in Technical Direction, Engineering Department. I lead the HS Trains Engineering dept.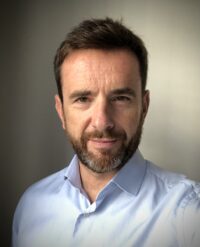 Philippe LUCCHESE, TGV M Project Manager, SNCF (France)
Graduated from a mechanical engineering school in 1995
Joined the SNCF in 1997, initially in management positions in rolling stock maintenance facilities
From 2010 to 2015, director of the Aquitaine maintenance plant in Bordeaux (maintenance of regional and freight trains)
From 2015 to 2020, director of the South-East European plant in Paris (maintenance of TGV running in South-East France, Switzerland, Italy and Spain)
Since 2020, in charge of the TGV M project, and in particular of the implementation of these new TGVs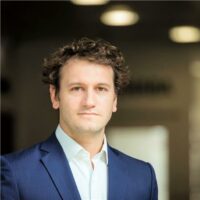 Romain Bosramiez, Market & Portfolio Director, Alstom (France)
Romain Bosramiez is Market & Portfolio Director for Alstom High-speed rolling stock since 2021, covering different roles related to customer understanding, marketing, and strategy. Prior to this, he was working on Alstom corporate strategy (Alstom in Motion). With an electrical engineering background and more than 10 years of strategy consulting experience, Romain was involved in many studies and analysis on transportation sector.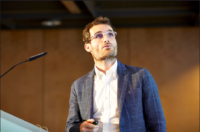 Dr Matteo Frea, R&D manager, Wabtec (Italy)
Matteo Frea is the R&D manager for the Brakes & Safety division of Wabtec, with particular focus on innovation projects.
Matteo is graduated in Physics of Advanced Technologies and Materials, with specific competence in
Friction & Adhesion Theory.
He has a rich background on braking systems, mainly for railway, with experience in different fields such as brake technologies, software, control algorithms and friction materials.
Working in an international environment, trough collaborations with universities, industries, and operators, he led, as work-package leader, different projects in the frame of Shif2Rail programme such as PINTA, PIVOT, PIVOT2, etc… He is now coordinating the Wabtec contribution to the Flagship Area 4 of ERJU funded programme.