Session 2.5 Environment / CO2 emissions
8 March @ 4:15 pm

-

6:00 pm
Moderator: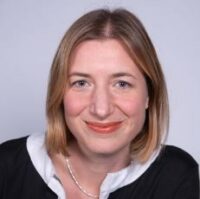 Lucie Anderton, Head of Sustainability, uic (France)
Speakers: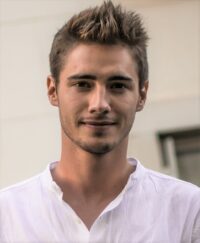 Benoît Volant, PhD Researcher, Ikos (France)
Green energy engineer with 5 years of experience, I graduated from ENGEES (National school for water and environment engineering).
2 years of work experience in operations with Suez, between process optimisation and construction.
1 month internship at CIRSEE, a Suez research laboratory to develop my skills in applied research in hydraulic modelling.
3 months at Suez Waste Canada to confirm my C1 level in English. My mission was to determine, calculate and popularise the KPIs of the first methaniser installed by Suez in Canada by analysing its data.
1 year of work experience at NGE to work on the development of a sizing tool for air treatment units based on innovative technologies. I also did some work management.
3 months of work management at Siemens Mobility gave me experience in mechanical verification of the rails of Rennes metro line B.
Since 2022 in the R&D branch Ikos Lab, I have been working on the design of a tool based on life cycle analysis for the deployment of low emission trains.
I am working on the mastery of low-emission train technologies and life cycle analyses.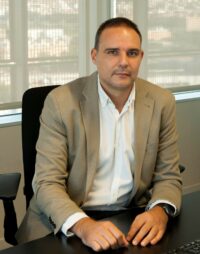 Jonathan Sánchez García, Deputy Director for Corporate Responsibility, Sustainability and Brand, ADIF (Spain)
Mr Sánchez García has a degree in Environmental Sciences, a Master in environmental management and energy efficiency and a Master in design, construction and maintenance of Railway Infrastructures. Since 2006 he has been developing his professional career at Adif in positions related to quality management and environmental management in the High-Speed Railway Projects. Since 2017 he has been responsible for environmental sustainability and the fight against climate change in the Business Strategy Directorate at Adif, where he has the position of Deputy Director for Corporate Responsability, Sustainability and Brand.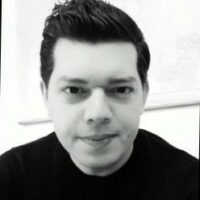 Ragi Edge, Head of Business Development Middle East & Africa, Patentes Talgo (Spain)
More than 10 years of experience in the railway sector development, Ragi Edde is in charge of Business Development for Middle East and Africa at Talgo. He has an extensive and proven track record in the Rolling Stock Industry. Main focus and achievements have been to manage customer relationships and develop Talgo business worldwide. In order to accomplish before mentioned duties, he has to manage interdisciplinary teams to successfully deliver these objectives.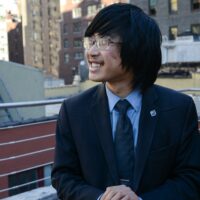 Yangbo Du, Managing Partner – Investments, INNOVO Net Zero (United States)
A former academic turned entrepreneur, Yangbo Du has been co-founding technology start-ups and social enterprises for much of the past decade and is currently assembling cross-sector coalitions and consortia to bring impact finance mainstream in support of just and ecological transition. Having conducted six years of research in energy and environmental economics and policy prior to his all-out venturing into tech and social innovation, he has since served as a Connector and Adviser with the United Nations Foundation's +SocialGood programme, an initiative to facilitate global knowledge exchange and local community organisation to achieve the 17 Sustainable Development Goals, and is actively involved with project preparation facilitation on the theme of climate-smart equitable infrastructure.
His areas of practice have covered blockchains, machine learning, and other emerging technologies as well as innovations in environmental, social, and governance [ESG] and impact investing with a focus on sustainability and sustainable development. He is a StartingBloc Social Innovation Fellow and a graduate of the Massachusetts Institute of Technology.
At present, he serves as a managing partner on the investments team with INNOVO Net Zero, a global zero carbon supply-chaining, venture acceleration, and technology integration network, and head of outreach with Effective Transit Alliance, a New York-based centre of excellence for mixing, matching, and adapting international best-in-class practices in integrated transport and land use planning to the U.S. context.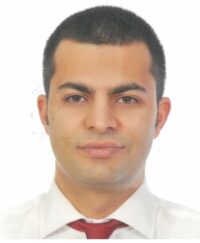 ABDULLAH MURAT ESER, Project Engineer, General Directorate of Turkish State Railways (Turkey)
I graduated from Hacettepe University Department of Electrical and Electronic Engineering. I have a MSc degree from Ankara University Department of Real Estate Development and Management.
I work in Survey and Project Department of General Directorate of Turkish State Railways. I worked as an electrical and electronics engineer in logistic center projects, station and building projects related to railways. I prepare feasibility studies about high – speed rail projects, conventional railway projects, rail line upgrading projects, rail line electrification projects, rail line signaling and telecommunications projects, logistic center projects and station projects.
Publications:
Gültekin, A. B. ve Eser, A. M., "A Comparative Evaluation of Solar, Wind, and Biomass Energy in Terms of Technical and Economic Aspects: Turkey Case", Proceedings of 4th International Sustainable Buildings Symposium – ISBS2019, Chapter 53, pp. 661-672, InTechOpen, DOI: 10.5772/intechopen.87812, ISBN: 978-1-78985-190-8, Print ISBN: 978-1-78985-189-2, eBook (PDF) ISBN: 978-1-78985-227-1, United Kingdom (2019).