Session 3.4 Operational performance / RAMS
8 March @ 2:00 pm

-

3:45 pm
Moderator:

Asako TOGARI, Deputy Director JRE Paris office, JRE (Japan)
Asako TOGARI is Deputy Director at Paris Office, East Japan Railway Company (JRE).
She began her careers as a researcher and a research engineer for Railway Technical Research Institute (RTRI) in 1993, in charge of disaster science, disaster prevention technology and its related civil engineering field. After the Personnel Exchange in Safety Laboratory of East Japan Railway Company, she joined East Japan Railway Company (JRE) in 2002. Up to 2015, she had the responsibilities of R&D for natural disaster hazards and for the operation control in order to prevent railway-service face natural disasters, as Senior Researcher and Researching Manager of R & D Center, JRE.
Since 2015, after she jumped into the field of standardisation, she has expanded her specialties to standardization in ISO and IEC. Since 2018, she had the responsibility for planning strategies about international standards and standardization including ISO/IEC standards and UIC IRSs from the point of view as a railway undertaking, in the International Affair Division of JRE-HQ and Paris Office of JRE.
Currently, she is a Chair of UIC Standardisation Platform.
She holds Master of Science in civil engineering from University of Arizona (US) and Master of Agricultural Science in agricultural engineering from Tokyo University of Agriculture and Technology (Japan). She also holds the professional licenses of Professional Engineer (PE) registered in Oregon US and of prob.-Registered Engineer in Japa
Speakers: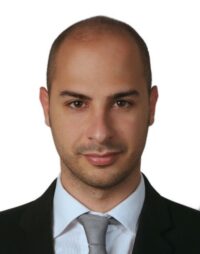 Danilo Sorrentino, Head of Vehicle-Track Interaction Section, SNCF Réseau (France)
Danilo Sorrentino is Head of Vehicle-Track Interaction Section at SNCF Réseau and leads high technical activities on infrastructure gauging, railway dynamics and track layout. He is the youngest international expert within the SNCF Group (Synapses network, level three out of four). Previously, Danilo worked as Project Manager in railway dynamics managing national and international projects while developing advanced industrial techniques based on the use of multi-body simulation. He is also a member of CEN (European Committee for Standardisation) standard groups (TC256/WG10 and WG55), UIC TTI Sector, President of the French standardization group BNF/E10, Advisory Board Member at University of Technology of Compiègne and is Lecturer at École Supérieure des Techniques Aéronautiques et de Construction Automobile (ESTACA). Danilo currently leads the global UIC Harmotrack project that gathers more than 300 international experts from more than 70 railway companies and academic institutions all across the globe aiming to improve the use of dynamic measurements to monitor the track quality. He holds a double degree MSc. in Mechanical Engineering at Politecnico di Milano and École Nationale Supérieure de Techniques Avancées (ENSTA Paris).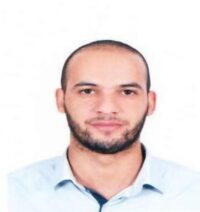 HICHAM El MESKINI, Chef d'arrondissement Maintenance Systèmes, office national des chemins de fer (Morocco)
Février 2022 à ce jour: Chef d'Arrondissement Maintenance Systèmes
Juin 2019 à Janvier 2022 : Chef de Service Maintenance Signalisation et Télécom LGV
Juin 2017 à Juin 2021 : Chef Section Maintenance Signalisation et télécommunications
2010 à 2017 : Chargé de Maintenance et Essais Systèmes Signalisation.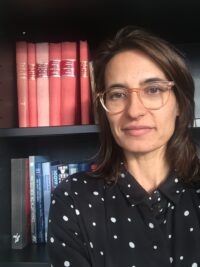 Patrícia Ferreira, Professor, Instituto Superior Tecnico, Universidade de Lisboa (Portugal)
Patrícia Ferreira is an Assistant Professor at Instituto Superior Técnico (IST), University of Lisbon, teaching courses of Transportation and Transportation Infrastructures, since 2001 and being responsible for some rail related courses existing in different MSc. Degrees in the Civil Engineering Department. She has a MSc. in Structural Engineering (Structural Dynamics thesis) and a PhD in Railway Engineering, focusing on dynamic modelling of the train/track system at very high speeds. Since 2002 she has been participating as researcher in several rail related international research projects, and she has worked as a consultant for different railway institutions and administrations. She has been invited to participate in several PhD juris, technical comities and scientific papers revisions, related with transport infrastructures. Also, she has supervised several MSc. Dissertations and she is an author of more than 15 papers on railway engineering, mainly related to railway track design and train-track dynamic modelling. Her research interests' focus mostly on railway infrastructure design (ballasted and slab tracks), degradation prediction and optimization of railway systems (maintenance, LCC), risk vulnerability to natural hazards, rail transport challenges (smart design, stations, green infrastructures).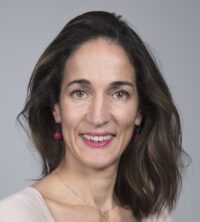 Virginie PAPILLAULT, Manager Human and Organisational Factors and Safety Culture – Safety division, International Union of Railways (UIC) (France)
Education:
Virginie Papillault [F] has an Executive Specialised Master in Human and Organisational Factors
in Industrial Safety Management" ICSI (Institute for an Industrial Safety Culture) and a Masters in Ergonomic and Human Factors.
Work Experience:
She worked for 2 years at SNCF as an ergonomist, in the infrastructure department and in the traction department.
She joined the UIC safety team in 2007 as an expert in human factors.
At the beginning of 2014, she joined the security team to develop the organisational and human factors activity within this unit. She coordinated several human factors working groups, international UIC and European projects.
Since 2021, she is responsible for Human and Organisational Factors and Safety Culture within the Safety and Operations Unit of UIC.
With the help of the HOFWG, she has developed the RAIL HOF digital platform. She is also working on the impact of automation in the railway sector and the related cultural changes.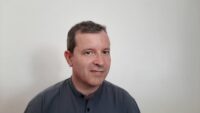 Valéry BOUCLET, Catenary measurements Expert, SNCF Reseau (France)
With SNCF Reseau :
1999 – On-board systems track monitoring : maintenance and design
2005 – In charge of in situ tests on the track or its environment
2007 – Specialist in on-board measurement systems and tests on catenary equipment
Since 2015 – Expert on catenary measurments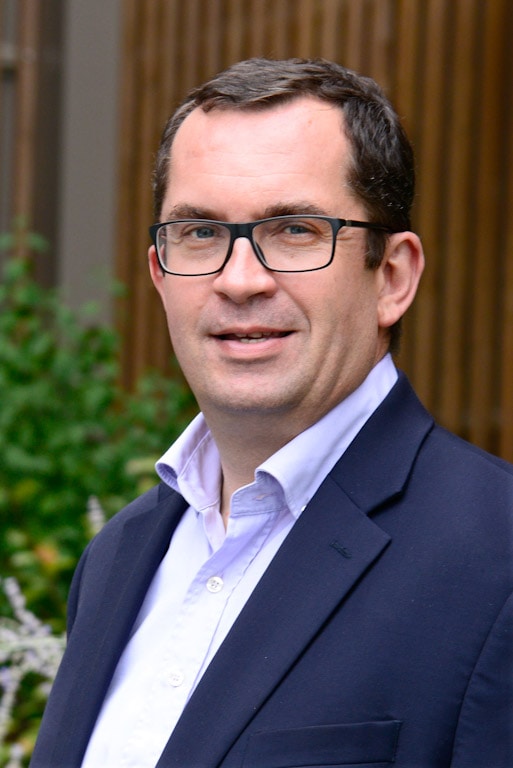 Jean-Bruno DELRUE, President, MESEA (France)
Jean-Bruno Delrue, Engineer, MBA, has more than 20 years of rail experience at both the corporate and the field levels, in production, quality, procurement and project management. He is currently the president of MESEA, an O&M subsidiary of VINCI Concessions, responsible for South Europe Atlantic High Speed Rail P3 project. Previously Chief Engineer of the second busiest commuter line in Paris (RER C), he has also been in charge of the SNCF Infrastructure Division's International Development, for infrastructure engineering and maintenance proposals for several major projects in the United States, Morocco, Saudi Arabia and Russia. He has also been in charge of developing partnerships with investment funds, P3 owners and other rail infrastructure operators. He has conducted a wide range of technical analyses and supplier audits, and he is skilled in change management and in complex systems organization optimization. Mr. Delrue supplements his technical skills and abilities with extensive knowledge of business subjects such as finance, strategic analysis, human resources, management and law.