Session 4.2 Commercial / Rail competitiveness and traffic modelling
7 March @ 4:15 pm

-

6:00 pm
Moderator: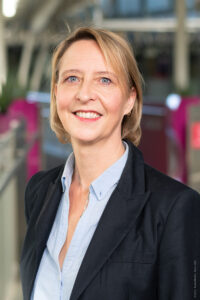 Sylvie Humbert, Chief Marketing and International Distribution Officer, SNCF Voyageurs (France)
Sylvie Humbert is currently Chief Marketing and International Distribution Officer at SNCF Voyageurs. She is in charge of coordinating the European high speed cross boarder offers (TGV Inoui to Germany, Italy, Spain, and TGV Lyria) on marketing topics (awareness, consideration, promotions, …) and facilitating their distribution in Europe and overseas. Therefore, she is member of the TSGA board, to promote the rail digitalization.
She has been working for SNCF for more than 20 years, in various roles relating to Marketing and Communication, for domestic and international markets.
Speakers: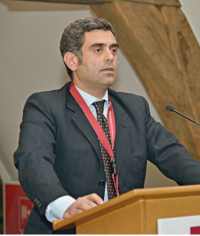 PR Giuseppe Musolino, Assistant Professor, Università di Reggio Calabria (Italy)
Giuseppe Musolino is Assistant Professor of Transportation Planning at Università di Reggio Calabria (Italy).
His research interests are: commercial ports, maritime freight transport at international scale; public transport; city logistics; land use-transport interaction models; traffic flow analysis; dynamic traffic simulation models in urban road networks;
Since 1994 he participated to research activities at Università di Reggio Calabria (Italy), collaborating to several research projects. He is author of more than 100 scientific publications.
Since 1996 he supports educational activities in the behalf of several courses in Transportation field at Università di Reggio Calabria (Italy). He is currently teacher at the course "Transport Network Design" at Università Mediterranea di Reggio Calabria.
He worked for several research centres and public administrations in transportation planning for the development of urban transport plans, studies regarding transit services planning, surveys on mobility in urban and extra-urban areas, intermodal infrastructures in ports' hinterland.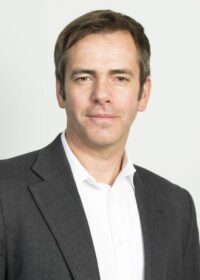 Joerg Ostwald, Head of product, services and events / Market Passenger Dpt., Swiss Federal Railways SBB CFF FFS (Switzerland)
1988-2007 Deutsche Bahn DB
2007-now Swiss Federal Railways SBB
1991-1994 Study in Administrative business economist, field of study Railway, FH Cologne and Mainz, Germany
2019/2020 CAS Tourism, FH Luzern, Switzerland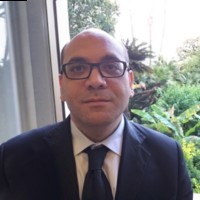 Dr Giovanni Luca Giacco, Timetable Data Management, Trenitalia (Italy)
Timetable/Transport Data Manager:
• program and control of the whole timetable workflow and maintenance of ICT systems for timetable design, path request, rail network, sales systems loading and reporting;
• management of TRENITALIA's data flow towards third parties: journey planners (Google, Apple, Nokia/Here, Microsoft Bing, … ), GDS (Amadeus, RailKey,…), local Authorities, public regulatory bodies, infrastructure managers (RFI) and international companies;
• management of main ICT systems for multimodal data integration and planning services such as PNO (Network and Timetable planning), NTS (New Timetable System), PTV (Passenger Transport Planning) e MdR (Network Model);
• TRENITALIA's Representative as timetable expert at UIC MERITS and in international working groups on integration and optimization of train services data and fares;
• TRENITALIA's Representative in international working groups dealing with tasks concerning path request systems (e.g. RNE-PCS);
• TRENITALIA's Representative in TAP TSI working groups for the definition of ICT Regulatory Affairs (454/2011);
• preparation and management of international tenders for train graph and timetable optimization;
• definition of contracts with third parties and suppliers with reference to data exchange field (ie: Google);
• Travel search engine expert.
Professor of "Logistics" at Sapienza – University of Rome
Dr Sabina Puławska-Obiedowska, Researcher, Cracow University of Technology (Poland)
Sabina Puławska-Obiedowska – Researcher and teacher working at CUT, Dept. of Transportation Systems. She holds a PhD in Transportation since 2018. Her scientific interests are concentrated on issues of quality, equity and accessibility of urban transport and rail transport problems. She has been involved in international projects related to transport accessibility and equity (COST Action 1002; COST Action 1209, GEECCO H2020). She has leaded or participated in different commercial projects related to traffic and mobility analyzes for urban and rail transportation. She is an active member of Polish Association of Engineers and Technicians of Transportation (SITK RP). She is also a member of the international networks: INWES and NECTAR. Since 2019 she holds the position of AET Ambassador. She is the author of over 30 scientific papers covering many transportation issues: city and regional transport policy, accessibility issues, assessment of transport system development.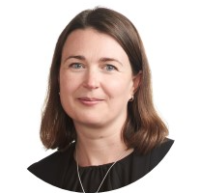 Raphaëlle Chapuis, Engagement manager, McKinsey & Company (Canada)
Raphaëlle is an engagement manager with McKinsey Montreal office. She is a leader within the rail and urban transport practice. She serves the industry across the full value chain including railway operators, infrastructure managers and transport authorities. She focuses her work on improving the performance of complex systems and projects.