Session 4.4 Commercial / Tourism
8 March @ 2:00 pm

-

3:45 pm
Moderator: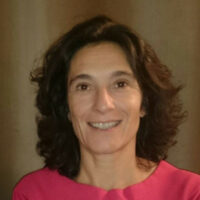 Inmaculada GUTIERREZ CARRIZO, __, RENFE (Spain)
Speakers: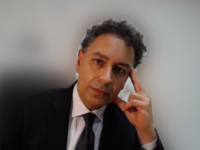 Dr Mario Tartaglia, Head of Research, Ferrovie dello Stato Italiane (Italy)
Mario Tartaglia is a leading expert in mobility and transport, experienced in both managerial and academic sectors, at national and international level, realizing an interdisciplinary research approach aimed at blending technological, economic, geographic, environmental, and social scientific knowledge.
Engineer and Ph.D. in transportation science, he studied at the University of Firenze (IT), the Strathclyde University of Glasgow (UK), the universities of Bologna and Pisa (IT), and the College of Europe, Brugge (BE).
Since 1993, he has overseen several managerial and executive positions at the subsidiaries of the corporate group Ferrovie dello Stato Italiane, before taking the lead of the corporate Research Centre.
He has been member of several technical and scientific steering committees and scientific supervisor at Italian and international institutions and organizations.
He has continuously carried out research and teaching activities at the engineering, architecture, human and social science departments of the University of Firenze, where he is currently member of the Social Geography Laboratory and adjunct professor in Geographic Information Systems and Spatial Analysis.
He is copyright owner of some mathematical models used by transportation systems analysis software packages, and the author of more than one hundred scientific papers, books, and book chapters on mobility, transport, geography, social sciences and environment.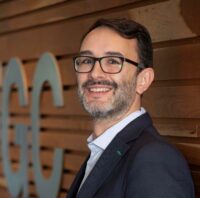 Dr Carles Casas Esplugas, Director, Strategic & Prospective Planning, Ferrocarrils de la Generalitat de Catalunya, FGC (Spain)
PhD in Civil Engineering, Dr. Casas Esplugas is the Director of Strategic Planning and Prospective at Ferrocarrils de la Generalitat de Catalunya, FGC. Among other duties, he is in charge of international benchmarking and strategic business analysis and the development of FGC's 2030 Agenda..
He is currently chairman of the Toprail group within the International Union of Railways, devoted to tourism and rail.
Dr. Casas Esplugas is also, since 2006, Part Time Lecturer at the Universitat Politècnica de Catalunya.
Previously to joining FGC, Dr. Casas Esplugas has been researcher and Railways Projects Manager at the Center for Innovation in Transport (CENIT), advisor to the Association of Municipalities with Urban Transport (AMTU) and Planning Engineer at Infraestructures Ferroviàries de Catalunya, Ifercat.
Dr. Casas Esplugas is author of several papers and more than 30 communications to national and international conferences.
linkedin.com/in/carles-casas-esplugas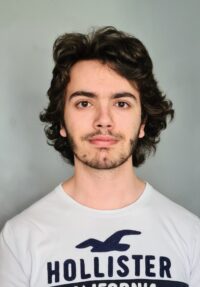 Lucas Rabehi, Railway engineering student, ESTACA (France)
As a 4th year railway engineering student, I am currently learning every part of the complex engineering that makes rail transport possible. From rolling stock to infrastructure, from signalling to operations and maintenance. During the previous year and with several of my fellow students, I took part in many projects making use of the knowledge I gained to create rolling stock for various missions like a freight trams, an urban ropeway, an airport people mover and a high-speed night train.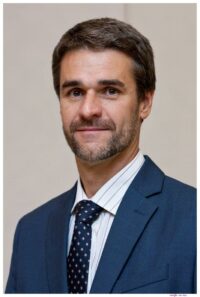 David Martin, Customer and Demand Analysis Manager, Renfe (Spain)
I have developed my professional career in Renfe in different positions linked to commercial passenger operations. I have worked on the opening of the high-speed lines from Madrid to Valencia, Alicante, and the international connection with France. I have advised on high-speed rail companies in the United Kingdom and more recently have been part of the team that has launched the high-speed low-cost train AVLO
I am currently working on improving intermodality and connectivity (train&bike and train&plane).
I have a double degree in Political Science and Sociology specializing in regional planning.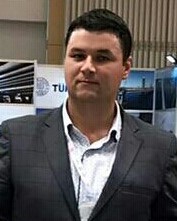 Dr HULUSİ AYDEMİR, M.Sc. Engineer, Turkish State Railways – TCDD (Turkey)
He graduated from Gazi University Civil Engineering with a bachelor's degree and a master's degree. He did his PhD in the field of transport at the same university. He works in TCDD general directorate in Türkiye..