Session 5.1 Infrastructure / Design
7 March @ 2:00 pm

-

3:45 pm
Moderator: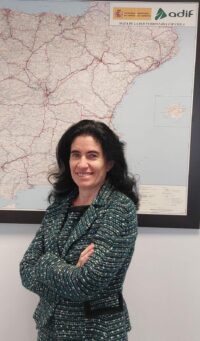 Almudena HERNANDO,  European Institutions Manager, INTERNATIONAL DIRECTORATE, ADIF (Spain)
Mrs. Almudena Hernando, with a Msc Civil Engineer from the Universidad Politécnica de Madrid (UPM), has also studied at Ecole Nationale de Ponts et Chaussées de Paris and has an Executive MBA from ESADE and a Master in Railways Systems from ICAI.
She has been linked to the Railways Sector for around 25 years, working at Adif since 2001, managing projects of superstructure of the High Speed Railway Lines that have been developed in Spain since then. She has also worked as Construction Manager of Superstructure of the Madrid-Toledo High Speed Line and has worked as director of other contracts related to locomotives and transport of materials on site.
In 2012 she moved as an expatriate to Saudi Arabia where she has been working for more than 8 years on the Haramain Project (Makkah- Madinah High Speed Railway Line) mainly involved in the Design Area as part of the Project Management Team dealing with the Saudi Railway Administrator, and collaborating with the Maintenance Area. In 2021 she returns to Spain and joins the International Directorate of Adif, where she currently works as European Institutions Manager.
Speakers: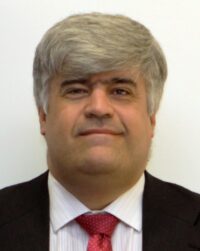 Joaquin Botella, Chief Technical Engineer Railways, SENER Infrastructure (Spain)
With more than 35 years of professional experience as Project Director, Mr. Botella has worked for projects as a successful senior specialist in High Speed and conventional Railway projects, Urban Transport Projects, among others. This vast experience includes design, consultancy to public and private clients, financial entities, constructor companies, concessionaires. Joaquin is one of the SENER´s representative for national and International Professional Encounters and Congresses.
Joaquin has successfully contributed over the last almost three decades to the planning, design and implementation of High Speed Railway Lines, Conventional Railways, Metro Systems and Light Rail Transportation Systems, in more than twenty countries all around the world. He is considered within SENER Infrastructure a reference in the areas of planning, alignment, superstructure, railway systems, rolling stock, operation and maintenance.
Member of the SENER Madrid Innovation Committee.
Active participation with the Technical Committee of Intercities and High Speed of the UIC (International Union of Railways, based in Paris) in the drafting of several Handbooks related to high speed lines, the most recent ones being the Handbook for the Implementation of High Speed Lines, upgrading and start-up of HSL.
Active participation in the UIC Regional and Commuter Train Service Committee (CRTS), since 2018. Preparation of a Handbook on Commuter and Regional Rail Services for international application.
Member of the Association of Civil Engineers of Spain, with participation in the Transport Commission, collaborating in the preparation of some publications:
The UIC (International Association of Railways) invited me to give lectures at their training High Speed Training 2018 Level I and Level II for several years.
I have presented more that 40 papers at international Congresses.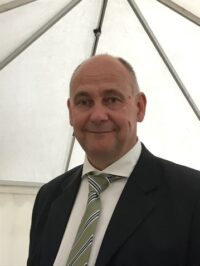 Per Corshammar, Railway Engineer, Tüv Süd Sweden AB (Sweden)
Present Situation:
Mr. Per Corshammar Bc. Sience is a railway engineer HSR expert and senior manager at Tüv Süd Sweden AB. Per have studied at The Royal Institute of Technology in Stockholm and Development Engineering at The University in Halmstad, Sweden. Mr. Corshammar has been part of several high speed investigations in Scandinavia since 2003 and educates Railway Engineers at The Lund University in subject of railway maintenance and global high speed rail systems. Mr. Per Corshammar are authorized as a notified body in TSI INF, TSI PRM and TSI Tunnel Safety and advisor to the Swedish Government Transport department unit.
Previous positions:
Mr. Corshammar started at The Swedish Railway Administration in 1994 as railway maintenance engineer. At the year 2000 he worked as a railway engineer for track and subgrade, capacity analyzer and special technical investigations to 2005 when he started as railway consultant at Atkins Sweden as manager for the Atkins railway group in area south. Pressent project is the Swedish, Norwegian and Danish high speed projects as specialist for track structures and track allocation studies. Mr. Corshammar has been responsible for Swedish national technical railway tours to Japan, China and USA.

Michael Beswick, Senior Landscape Architect/ Environmental Clerk of Works, SYSTRA Ltd (United Kingdom)
Michael is a Chartered Senior Landscape Architect with over 8 years post-graduate experience. In Nov 2019 successfully completed the Landscape Institutes' Pathway to Chartership.
Michael recently undertook and successfully passed an MSc Foundation course in Environment Clerk of Works (ECoW) facilitated by the University of West Scotland and IEMA and I am now a Management Committee member of the Association of Environmental Clerk of Works (AECOW). Michael also has certified Environmental Clerk of Works Site Supervisor Status for works on HS2 and has extensive experience in both the Clerk of Works and Contract Administrator roles.
Michael is a very creative person and as a Chartered Landscape Architect is responsible for undertaking a diversity of projects including EIA, LVIA, Masterplanning, Landscape Design, Maintenance, Contract Administration, and various strategic planning documentation. Michael has a wide-ranging experience on a variety of construction projects. He CSJV, Fusion and LMJV inducted to work on HS2 Phase One. Recent roles include Landscape and Environmental Clerk of Works on several Environment Agency's WEM Framework projects; Contract Administrator Role on the Leicester Conveyance Project and various roles on Road and Rail Infrastructure projects. Michael has experience working for both consultancy and regulator having previously been seconded 3 days a week to the Environment Agency acting as a Landscape Architect and Contract Administrator assisting in the running of a diverse array of Flood Alleviation and Habitat Creation contracts across the UK.
Michael is also currently undertaking the chartership pathway with RTPI with the view to becoming more multidisciplinary.
As a Chartered Landscape Architect, Michael is able to provide and deliver a wide range of services as defined within the Landscape Consultants Appointment (June 2018 edition produced by the Landscape Institute):
https://www.landscapeinstitute.org/member-content/landscape-consultants-appointment/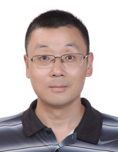 LIU Fengshou, Researcher, China Academy of Railway Sciences (CARS) (China)
Liu Fengshou, researcher, Metals and Chemistry Research Institute, China Academy of railway Sciences Group Co., Ltd. Mainly engaged in the research of rail technology, and has carried out a lot of research work in rail standards, application technology and wheel-rail interactions.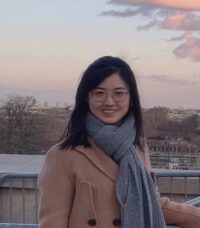 Dr Wenshan Fang, Senior Engineer, China Railway Economic and Planning Research Institute Co., Ltd. (China)
Ms. Wenshan Fang was born in December 1991, Anhui, China. She got her Ph.D. degree on Mechanical Engineering in Politeconico di Milano in 2018. She has worked as an railway standardisation engineer since August 2018 in the standardization department of China Railway Economic and Planning Reseach Institute Co., Ltd. Her work includes international railway standardization on infrastructure, standard management of China railway design and construction,research on railway standardization and its application. Up to now, she has worked on the creation of more than a dozen China railway standards and sucessfully managed a series of provincial and ministerial level scientific research projects of China railway standardization, she also has participated in the preparation of four UIC IRSs, and worked as one of the main managers of IRS60680 Design of High Speed Railway — Infrastructure. She published 10 papers on railway standard management and internationalization in the last 4 years.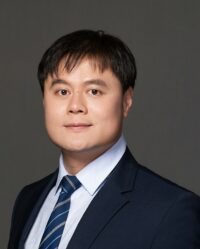 Gu Yunbo, President of Huawei's Enterprise Optical Business Domain, Huawei (China)
Mr. Gu Yunbo holds a bachelor's degree from Jilin University. Since joining Huawei in 2006, he served as Engineer of the WDM/OTN Domains, Senior Product manager of the Northeast Europe of Huawei, Vice President of the Enterprises optical product management. Mr. Gu has gained rich experience in R&D, marketing and business operation from these different positions.
Now, Mr. Gu is responsible for the overall management and operations of Huawei's optical products in the enterprise business domain, including product planning, R&D, sales, and O&M.