Session 5.4 Superstructure / Design
8 March @ 2:00 pm

-

3:45 pm
Moderator: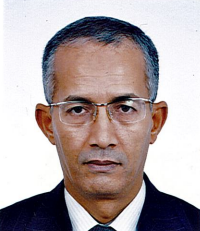 Said NASSIRI, Directeur Pôle Voyageurs, ONCF (Morocco)
1995-2001 : Chef du Pote de Commandement ;
2002 – 2005 / 2009-2014 : Directeur de la circulation ;
2005-2009 : Directeur Régional Infrastructures et Circulation Nord ;
2015-2018 : Directeur Projet LGV Exploitation ;
2018-2020 : Directeur Commercial Grande Vitesse.
Depuis 2020 : Directeur Pôle Voyageurs.
Speakers: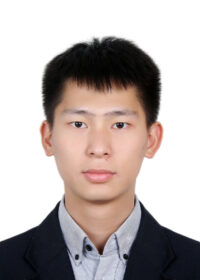 Yan Hongwei, Engineer, China Railway Economy and Planning Research Institute Co ., Ltd. (China)
My work is closely centered on railway construction, operation and maintenance, focusing on the standardization and research of railway communication, signal, natural disaster monitoring .As one of the main drafters of IRS60681, I fully participated in the preparation of the standard and fully understood the technical content of the standard.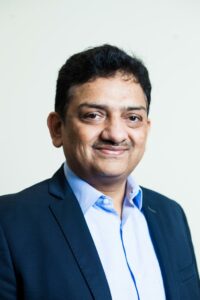 VINAY KUMAR SINGH, Managing Director, National Capital Region Transport Corporation (India)
Mr. Vinay Kumar Singh is a passionate civil engineer who had started his professional career as an Indian Railway Officer (IRSE 1988 batch). He is presently leading transformation in regional mobility as the first Managing Director of NCRTC, which is mandated for designing, developing, implementing, financing, operating, and maintaining Regional Rapid Transit System (RRTS) projects in the National Capital Region of India. Mr. Singh has built NCRTC from scratch and is now spearheading the development of the idea into a reality through this $ 15 billion project.
With thorough expertise of rail-based transport systems and deep understanding of advanced technologies, he is leading the implementation of RRTS as probably the most technologically advanced transport project in India at present. With the implementation of RRTS, he visions to take the commute in NCR to the next level, beyond the change brought by metro systems over last two decades.
Mr. Singh has led procurement under various government frameworks including that involving external borrowings and has developed a thorough understanding of public procurement. As part of his roles, he has also been part of loan negotiations for various projects and has been closely interacting with multilateral and bilateral funding agencies.
Before joining NCRTC, Mr. Singh was the Chief Executive Officer of the High-Speed Rail Corporation, where he played a key role in developing the Mumbai-Ahmedabad HSR project and finalization of techno-economic agreement between India and Japan for the construction of this line. Having served as Executive Director in the Ministry of Railways, Government of India, he has experience of working on Board of many joint venture companies/ PPP SPVs and has acquired a profound policy perspective which he believes is helping him in his current role.
Associated with many 'firsts', he has been the officer in charge of the execution team of the first section of Delhi Metro project in field. Always challenging the status-quo with his courageous decisions, he is focused on value creation by making complex problems simple for his team, leveraging technology to the fullest and converting concepts into actionable projects.
Working with an entrepreneurial mindset and foresight, Mr. Singh is working to ensure long-term sustainability of the RRTS project by focusing on non-fare revenue streams besides steps to maximize the ridership on the system. He has created a team of domain experts, excellent governance systems endeavouring together to establish the highest benchmarks of project management and implementation in India.

Taegil HA, Senior Manager, Korea National Railway (KNR) (Korea (South Korea))
Jan. 2020 General Manager for Asia and Oceania Projects, International Business Department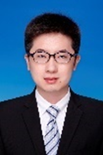 DING Shuxin, Associate Researcher, China Academy of Railway Sciences (CARS) (China)
DING Shuxin is currently an Associate Researcher with the Communication and Signal Research Institute, China Academy of Railway Sciences Corporation Limited. His current research interests include railway dispatching and commanding, intelligent optimization and decision-making.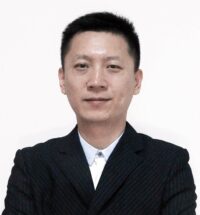 Lyu Liang, Director of Transportation Industry, Data Communication Product Line Solution Dept, Huawei (China)
15+ years of ICT data communication network R&D and design experience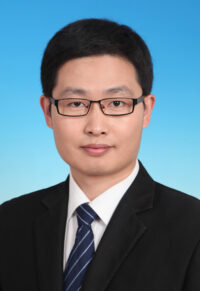 Dr Yongzheng Zhou, Senior engineer, China Railway Economic and Planning Research Institute Co., Ltd. (China)
Yongzheng ZHOU, China Railway Economic and Planning Research Institute Co., Ltd., engaged in Standardization work. I have been prepared several international railway solutions such as IRS60671, IRS60672, IRS60673, IRS60674, IRS 60680 and IRS 60683. Among which, IRS 60672 Implementation of a high speed railway, feasibility phase was rewarded with excellence standardisation award of UIC in 2021.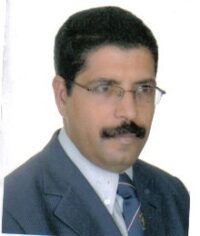 Brahim BENCHELHA, Gérant/ designer et Ingénieur structure, « ENGINEERING, EXPERTISE ET INDUSTRIE » (2EI) sarl à AU (Morocco)
Brahim BENCHELHA est un designer, ingénieur en mécanique des structures, né le 10 décembre 1958 à Kenitra Maroc, Diplômé par l'Etat Français à l'Ecole des Mines de Douai en France dont le PFE, soutenu le 29 octobre 1999 a été axé sur : L'INGENIERIE DES INSTALLATIONS LIGNES CATENAIRES POUR LES GRANDES VITESSES.
En septembre 1976 à 1980, Il a commencé tôt sa formation technique de base tronc commun, spécialité électricité et design de l'ONCF ville de Mekhnès
1980-1992 : il a occupé le poste de designer d'exécution et Chef designer au bureau d'étude comme concepteur calculateur, de pylônes et portiques sur logiciel, expertise des Avaries, calcul mécanique des conducteurs et de pendules des lignes caténaires et Formateur en design, technologie, RDM, et parrain de stage des ingénieurs
En 1983 en parallèle, il a obtenu son Bac candidat libre en fabrication Mécanique et il a poursuivi une formation de 3 ans à distance en BTS Bureau d'Etude au CNED Vanves Paris. En 1986, il a obtenu son Diplôme de BTS Bureau d'Etude à l'Ecole d'Agen France.
En 1985, le designer va concevoir un nouveau compensateur rapport 1/4 des lignes caténaires sur la base de 3 poulies et élingues de récupération.
Il a effectué aussi des Missions à l'étranger :
1989 En France: Etude d'un projet de rénovation de 350km de la ligne caténaire entre Fès et Marrakech pour une vitesse de 160Km/h
1991 En Algérie: Elaboration d'un rapport d'expertise caténaire ancienne et analyse du CPS d'une ligne nouvelle en projet à Souk Aras dans le cadre de l'UMA
1992 à 1/11/1999: il a assumé des fonctions communément confiées à des ingénieurs en tant que Cadre S/Chef d'études, Inspecteur travaux neufs notamment Rabat Kenitra et inspecteur maintenance à la direction centrale des installations fixes Rabat
Le 1/11/1999 il a pris sa retraite proportionnelle de l'ONCF.
2000 à fin 2002: il a intégré l'industrie privé en tant que Chef de service Ingénierie des structures en acier et Directeur Technique en construction mécanique.
En 2002, il a obtenu sa licence en langue, littérature et civilisation à l'université Bordeaux 3 France après avoir effectué une formation de 3 ans.
Depuis le 15/4/2003, il a décidé de travailler à son compte d'où il a fondé une société d'études « ENGINEERING, EXPERTISE ET INDUSTRIE » (2EI) A KENITRA: d'Etude et suivi des projets sidérurgiques, industriels, Gares, structure signalisation et unité ferroviaires LRS et traverse Béton LGV , sportifs, ouvrages et œuvres d'arts en acier.
Depuis 2012, en parallèle à ses activités d'ingénierie à 2EI, il a démarré une activité d'enseignement dans de nombreuses universités et école en calculs des structures, en design et en histoire de l'art.