Session 5.5 Superstructure / Maintenance and renewal
8 March @ 4:15 pm

-

6:00 pm
Moderator: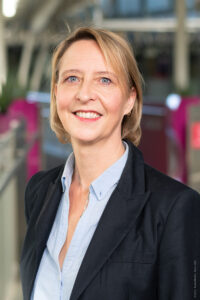 Sylvie Humbert, Chief Marketing and International Distribution Officer, SNCF Voyageurs (France)
Sylvie Humbert is currently Chief Marketing and International Distribution Officer at SNCF Voyageurs. She is in charge of coordinating the European high speed cross boarder offers (TGV Inoui to Germany, Italy, Spain, and TGV Lyria) on marketing topics (awareness, consideration, promotions, …) and facilitating their distribution in Europe and overseas. Therefore, she is member of the TSGA board, to promote the rail digitalization.
She has been working for SNCF for more than 20 years, in various roles relating to Marketing and Communication, for domestic and international markets.
Speakers: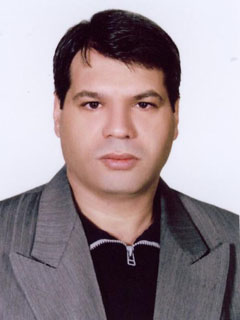 Dr Asghar Bahramali, Consulting engineer, IIRR- Iran Islamic Republic Railway (Iran)
I have been working in IIRR in the last 27 years in various positions from consulting engineer to project manager and director general in locomotive maintenance department.
I have got my PhD from UPM (Universidad polytechnic de Madrid). Currently I am working on low power electronic systems applied to locomotives.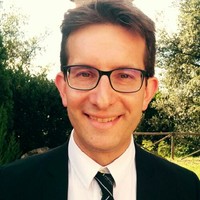 Mirko Ermini, Innovative Research Leader, Rete Ferroviaria Italiana (Italy)
Mirko Ermini was born in 1977, he graduated in Electronic Engineering at the University of Florence (Italy) with full marks and honors.
Since 2004, he has developed his professional skills in the Engineering area at the Italian headquarters of GE Transportation, holding various roles in national and international projects.
From 2016 he works at the Research and Development department of Rete Ferroviaria Italiana. As Innovative Research Leader coordinates a research team with the aim of integrating new technologies at service of innovative applications, with particular focus to supervision and monitoring of the railway infrastructure.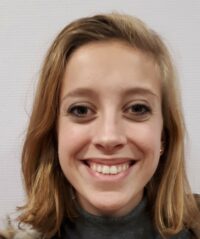 FREYDIER Emilia, Coordinatrice Innovation & Digital – Cheffe de projet Avatar, SNCF Réseau (France)
I joined SNCF Réseau in 2019 as an innovation coordinator for the engineering department. In addition to my activities of steering the innovation portfolio, I work on the Digital Twin. I am project manager on one of the developed services: AVATAR.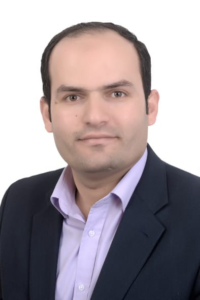 Dr Ramy Shaltout, Assistant Professor of Rail Engineering, Coventry University (United Kingdom)
Dr. Ramy Shaltout is Railway Engineering Systems expert. Currently holding the position of Assistant
Professor at Coventry University, UK. Dr. Shaltout graduated in 2006 at the Mechanical
Engineering Department, Zagazig University. In 2010 He had his Master degree in Mechanical and
Material Engineering-Polytechnic University Valencia- Spain. He obtained the PhD title on March 2013
from the Mechanical Engineering Department of the Polytechnic University Valencia- Spain. In the
period from 2014 to 2016 was working as a research associate (RA) in NewRail center for railway
research- Newcastle University-UK. Dr. Shaltout has participated in big European funded research
projects which have a strong impact on his research and academic career. Since 2016, Dr. Shaltout
started working on the transfer of the knowledge he gained from working in big European universities,
to the Africa and Middle East region starting with Egypt. Dr. Shaltout has actively participated with lectures in the UIC high speed system training in both level 1 and level 2. I addition Dr. Shaltout is praticipating regurarly with the mmetings and activities organised by the Alliance For Universities Of High Speed Rail.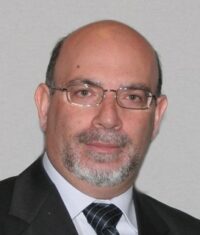 Dr Franco Iacobini, Head of Infrastructure Sector of Technical Departement, RFI SpA (Italy)
Franco Iacobini is an Engineer graduated with honours in Mechanical Engineering in "La Sapienza University of Rome". After an experience in the Technical Department of the Financial Ministry, started in 1982, in 1993 continued his career at the technical services for the F.S.I. Group in the RFI S.p.A., Infrastructure Manager of National Railways, as expert with competencies in Engineering & Constructions.
His professional activity has been dedicated to the definition of standards for the design, construction and maintenance of infrastructure. After a ten years' experience in the Bridge Department, he was appointed as responsible of the Civil and Earthworks office (from 2003 to 2016). Since 2016, he is Responsible of the Infrastructure Standard Office with the task of updating the technical standards for the Track and Civil Structures (bridges, tunnels, earthworks, environment and geology) sectors.
As international assignments from 2001 to 2014 he was member of the Panel of Structural Experts (PoSE) within the UIC Rail System Forum, Track & Structures Sector. In December 2021 Franco Iacobini was appointed as Chairman of the Infrastructure Sector – Rail System Forum UIC (International Union of Railways). He has participated as a speaker in various national and international congresses and conferences and has published articles in specialized journals in the sector of interest. He also held lectures annually at II level Masters at the University of Rome "La Sapienza"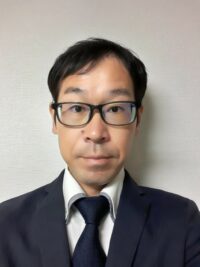 Kenichi Kogayo, Chief, East Japan Railway Company (Japan)
I was born on 12 March 1981 in Aomori, Japan.
I joined JR East in 2001. I had worked at track inspection and maintenance planning for six years, and after that, at employee training and track inspection supervision for four years at the Shinkansen Track Maintenance Technology Center. In addition, I worked in facility control and training facility controllers for five years at the facility and equipment control section of the Shinkansen Operation Control Centre. After I was engaged in the international high speed railway business at the International Affairs Headquarters, I am currently working at Sendai Shinkansen Track Maintenance Technology Center in JR East.