Session 6.5 Stations / Architecture – land use and urban settings
8 March @ 4:15 pm

-

6:00 pm
Moderator:

Andrea MINUTO RIZZO, __, FSI (Italy)
Speakers:
Dr Fabian Wenner, Postdoctoral Researcher, Technical University of Munich (Germany)
Dr.-Ing. Fabian Wenner is a senior researcher at Technical University of Munich, Germany. His research areas are integrated urban and transport planning, esp. regarding public and nonmotorised modes of transport, municipal, regional and country planning as well as land policy. He completed his PhD in 2021 with a dissertation on "Interrelations between Transport Infrastructure and Urban Development. The Case of High-Speed Rail Stations".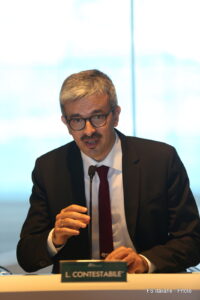 Luigi Contestabile, Head of Station Development Strategies, RFI – Rete Ferroviaria Italiana SpA (Italy)
Luigi was born in 1974, holds an Environmental Engineering degree from La Sapienza University in Rome and has complemented his studies with experiences in Madrid and Edinburgh. He has always worked in the mobility industry, especially focusing for over 15 years on energy efficiency and on reducing the environmental impacts linked to transport systems. More recently, he has concentrated his professional activity on the development of services at railway stations. He coordinates workstreams and projects, at both national and international levels, revolving around location intelligence and on the planning of sustainable systems for integrated mobility. Luigi is currently Head of the Station Development Strategies within of the Station Department at RFI (Italian Railway Network). In addition, he is a Board Member for Grandi Stazioni Rail company and he collaborates with both the Milan Politechnic and the "La Sapienza" University in Rome.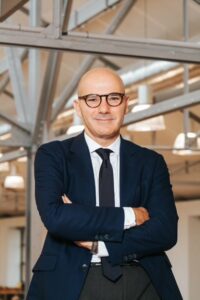 Dr FABRICE MORENON, Managing Director, SNCF Hubs&Connexions (France)
Fabrice MORENON, Managing Director of SNCF Hubs & Connexions, subsidiary of SNCF Group (state-owned company), is in charge of the international development of stations. SNCF Hubs & Connexions develops all the expertise linked to transports hubs, from financing, conception, exploitation to the optimization of the retail and real estate development revenues.
He holds a PhD in Economics (2003), a Master's Degree in Business Law from La Sorbonne University (1996) and graduated from Sciences Po Paris (1996). His career path brought him to be a tutor for local councilors, a technical advisor and a Chief of Staff for Ile-de-France Regional Council, and finally a political adviser to the Minister in charge of the relations with the Parliament (2007-2009) under Nicolas Sarkozy presidency.
Fabrice MORENON joined SNCF in 2009 as Director of Institutional Relations, especially for Ile-de-France and Greater Paris. In 2012, he became Director of Public Affairs and International Development at SNCF Gares & Connexions, branch part of SNCF Group in charge of the 3,000 French stations and which intervenes on the international scene by developing the expertise linked to the conception, the exploitation and the development of stations. Within this scope, Fabrice MORENON initiated twinning between Railway Stations: Paris Austerlitz Station/ Shanghai South Station (2015) / Seoul Station / Paris Lyon Station ( 2016 ) …
As the Managing Director of SNCF Hubs & Connexions, Fabrice MORENON aims at reinforcing the existing partnerships and accompanying transport hub operators in India to optimize the management of hubs and stations, and maximize the commercial potential.
Fabrice MORENON is Chevalier of the National Order of Merit (2016).
Dr Borja Aróstegui, Architect. Project Director, IDOM Consulting, Engineering, Architecture (Spain)
Borja Aróstegui Chapa is an architect from the University of Navarra (2005) and a PhD in architecture from the Polytechnic University of Madrid (2016). In 2007 he joined IDOM after working in smaller practices in London and Madrid. His professional career is focused mainly on transport architecture and its integration in urban environments, both in railway stations and Metro networks. In the field of railway stations, he is the author of the Connolly and Spencer Dock stations, both in the centre of Dublin, and has participated in the design of several High-Speed stations: A Coruña Station, Tarragona Central Station and Atotxa Station in San Sebastian. In the field of urban transport, he has worked as chief architect on the project for a new line of the Istanbul Metro (15 stations), the extension of the Metro d'Alger (6 stations), the new Afragola-Napoli line of the Metro di Napoli (13 stations), the new stations of the Nos-Rancagua line in Chile (8 stations) and the stations and urban integration of the new MetroRiel in Guatemala City. He has also participated in developing office building projects (New Headquarters for the European Investment Bank, new IDOM headquarters in Madrid or new ONO headquarters in Pozuelo). He is responsible for designing the International Convention and Exhibition Center of India in Delhi (under construction). He is currently developing the design for the new Chamartín Intermodal station in Madrid.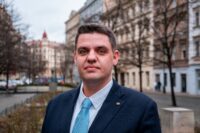 Jiri Merta, High-speed Lines Construction Management, Deputy Director for Technology, Sprava zeleznic, statni organizace (SZCZ) (Czech Republic)
Jiri Merta (born in 1983)
After graduating from high school in Olomouc, Czech Republic, he studied at the Faculty of Civil Engineering of the Czech Technical University in Prague (CTU), specializing in Construction and Transportation Engineering. He worked at the Prague City Hall as a specialist for spatial planning of transport constructions. Since 2017, he has been working at Sprava zeleznic (Czech Railway Infrastructure Manager), firstly as a system specialist in the department that dealt with the preparation of reconstruction of major railway station buildings. Since late 2018, he has been working on the preparation of the high-speed lines project in the Czech Republic. As of 2021, as Head of the Technical Department of the High-speed Lines Preparation Department and since October 2022 as Deputy Director for Technology of the newly established special organisational unit of Sprava zeleznic – the High-Speed Lines Construction Management.