Mr Niko Georg Warbanoff
CEO

Mr Hanyoung Kim
Chairman & CEO


Mr Mohamed Rabie Khlie
Director General

Ms María Luisa Domínguez González
President


Ms Barbara Barr
Director International Programs
US Dept of Transportation, FRA

Mr Alain Krakovitch
CEO TGV-Intercités, SNCF Voyageurs

Mr François Davenne
Director General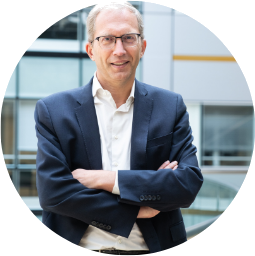 Mr Henri Poupart-Lafarge
President & Director General

Mr Li Junfeng
Corporate Vice President, CEO of Aviation & Rail BU

Mr Philippe Citroën
Director General

Mr Xiang Xi
Vice President of Aviation & Rail BU

Mr Dorval R. CARTER
Chairman

Mr WANG Tongjun
Vice-President
The World Congress on High–Speed Rail is a UIC event which is held every 2-3 years. The Congress has been successfully convened for ten times since its first edition in 1992, and now is renowned worldwide as the most prominent and a large-scale global event on high–speed rail addressing both HSR operation and technology issues.
Participants include representatives from international railway organisations, government officials, executives of world-leading railway enterprises, senior HSR experts and managers, researchers and scholars, etc. The Congress will review and look at the current development of global HSRs, exhibit the latest state-of-the-art HSR technologies and form a vision on HSRs tomorrow. It will also provide a platform for dialogues and exchanges of HSR countries and set the direction for future HSR research and development, which will exert a profound influence on the future of HSRs.
The Congress will be organised around 3 main blocks: round tables and parallel sessions, where participants may have in-depth discussions and exchanges on the latest technologies and achievements of HSR planning, construction, technology & equipment, operation management and safety, etc. One entire day will be devoted to technical visits.
Over 1,500 representatives will come from around the world.
Le Congrès mondial UIC sur la grande vitesse vitesse est un événement de l'UIC qui se tient tous les deux ou trois ans. Depuis sa première édition en 1992, le Congrès s'est déroulé avec succès à dix reprises. Il est maintenant reconnu dans le monde entier comme étant l'événement mondial le plus important sur la grande vitesse ferroviaire, abordant les questions à la fois d'exploitation et de technologie sur la grande vitesse.
Parmi les participants figurent des représentants d'organisations ferroviaires internationales, des représentants de gouvernements, des dirigeants d'entreprises ferroviaires du monde entier, des experts, des gestionnaires spécialisés dans le rail grande vitesse, des chercheurs, des universitaires, des industriels du ferroviaire, etc.
Le Congrès permet :
de se pencher sur l'évolution du développement actuel des trains à grande vitesse à l'échelle mondiale ;
d'exposer les dernières technologies de la grande vitesse ferroviaire pour envisager l'avenir de ces technologies ;
de constituer une plate-forme pour les dialogues et les échanges entre les pays exploitant ou envisageant d'exploiter la grande vitesse ferroviaire ;
de définir l'orientation de la recherche et du développement de la grande vitesse ferroviaire, ce qui influencera l'avenir de la branche.
Le Congrès est organisé autour de 3 grands blocs :
des tables rondes ;
des sessions parallèles, où les participants pourront avoir accès à des présentations, des discussions et des échanges approfondis sur les dernières technologies et les réalisations de la planification de la grande vitesse ferroviaire, la construction, la technologie et l'équipement, la gestion de l'exploitation et de la sécurité, etc.
une journée est entièrement dédiée à des visites techniques.
Plus de 1 500 représentants provenant du monde entier sont attendus.