Session 2.2 Rolling stock / Maintenance and RAMS
7 March @ 4:15 pm

-

6:00 pm
Moderator: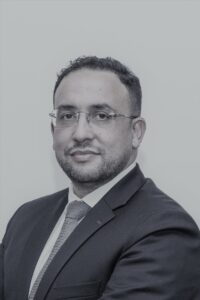 FERNANDES BORGES LUCIANO, Directeur du Pôle Matériel ONCF – Directeur Général SIANA, ONCF (Morocco)
Rail System Director with 22 years of Experience in large Railways Projects with multicultural context and strong focus on Systems and Organization complexity Management.
Main Projects handled through Systems Engineering, Systems Assurance and Project Management are :
– Francilien Programme in France (Mass transit EMU for Paris Suburbs),
– Alboraq High Speed Line in Morocco,
– Doha Metro Systems in Qatar.
Main challenges handled through Structure Financing, General Management, Human Capital development, Information Systems, Innovation and ILS are
– Orchidee System (Requirement Management and PLM system for SNCF Rolling Stock Engineering),
– SIANA as a JV between ONCF and SNCF
– MALOCO as a GIE between ONCF and ALSTOM
– Program interdisciplinary approach at MMHKT Consortium level with Mitsubishi Heavy Industries in Doha
– ITKANE4.0 : a general Framework for Operational and Industrial Excellence path in Railway Organisations (SIANA, ONCF)
Speakers: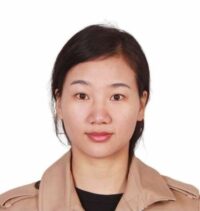 Dr Cai Yi, Assistant Research Fellow, Southwest Jiaotong University (China)
Cai Yi received her Ph.D. degree in Vehicle Engineering from Southwest Jiaotong University, Chengdu, China in 2015. She is currently an Assistant Researcher of the Traction Power State Key Laboratory, Southwest Jiaotong University. Her current research interests include condition monitoring and fault detection of vehicle components, vibration signal processing, and machinery state representation and prediction method.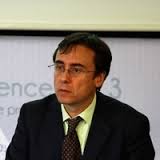 Giacomo BERSANO, Chief technology Officer, IKOS CONSULTING (France)
Since more than 30 years Giacomo works in technologies and innovation.
After a first experience in a manufacturing SME from 1989 to 1992 in Italy, from 1993 he works in new product development in Rockwell International in Paris, then from 1995 in Altran Technologies focusing on R&D and Quality. Then from 2000 to 2006 he develops the technology consulting in Italy for Altran managing significant projects on system engineering, product innovation and organization with a specific focus on training for executives and coaching for senior consultants.
In order to promote innovation in society, in 2007 he created Active Innovation Management (A.I.M.), a company specialized in the resolution of complex problems and innovation management; typical customers are are innovation and technology officers from companies in hi-tech sectors, such as ALSTOM, SAIPEM, DUPONT, SKF, ENI, SCHNEIDER ELECTRIC, GE, XEROX, TECHNIP, TOTAL.In 2010, he invented and patented a floating photovoltaic system, who has been awarded by a European project SME Instrument Phase 1 in 2014.
Since 2006 is lecturer in various French univerisities and has more then 30 publications on Design Theory.
Since July 2015, A.I.M. is part of IKOS Group, a leading consulting company in transport and energy. Since then, Giacomo is Chief Technology Officer of IKOS Group, in charge of work package projects, Knowledge management, research activity, training and external collaborations.
Other information
Giacomo Bersano is a system engineer at Turin Polytechnic (1989) and Master Degree in strategic management (IFG at ICG). He is a certified Project Management Professional (2005-2020) and a member of ETRIA, the European TRIZ Association.
Giacomo speaks Italian (mother tongue), French, English and has some basic skills in Spanish.
Giacomo loves blues and plays harmonica in a rock&roll band.

LU Hang, Associate Researcher, China Academy of Railway Sciences (CARS) (China)
LU Hang, background in machine learning and human-robot interactions, has his main research interests in prognostic and health management of China HSR. He has dedicated himself to framework design of China Railway PHM and the transformation from scheduled maintenance to digitalized preventive maintenance employing EMU real-time monitoring and operation data.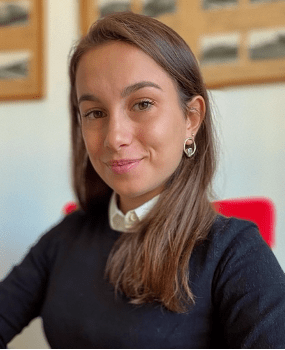 Simona Gurrì, PhD candidate, Politecnico di Torino (Italy)
I am a second-year PhD student in Energetics majoring in Trasport Systems at Politecnico di Torino. I have a BSc and an MSc in Mechanical engineering, and before getting into doctoral school, I was a research scholar at the DIATI Dept. at Politecnico di Torino, where I collaborated with some companies to evaluate the impact of innovative solutions on the design and maintenance of new commuter trains. I carried out my master thesis at Alstom SA, performing a risk analysis of the testing process and proposing a systemic approach for the predictive maintenance of the braking system. My main interest is railway freight haulage, in particular, I am focusing my doctoral research on new bi-modal distributed-power freight electro-trains as a solution to increase the chances of achieving a modal shift as advocated by the European Union to meet compelling sustainability goals, through the use of alternative fuels.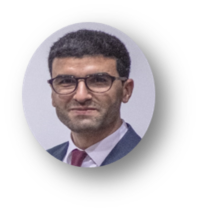 Hicham ELKIMI, Production Director, SIANA (Morocco)
Engineer Arts & Métiers Meknès
More than 13 years within ONCF Group, dedicated to Rolling Stock among which 6 years on High Speed Trains.
Project Management, Mechanical Engineering and Industrial Maintenance are among fields and developed experiences.