Session 4.3 Commercial / Service quality
8 March @ 11:00 am

-

12:45 pm
Moderator: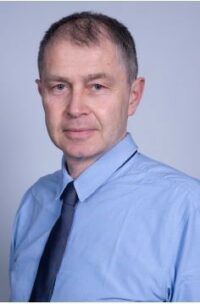 Fabrice SETTA, Distribution Senior Advisor, UIC (France)
Fabrice Setta is a senior Railway professional specialised in the domain of Passenger Rail data exchange and Timetables having an in-depth knowledge of Railway business processes and the underlying IT systems supporting the planning, execution and post-trip processes for passenger rail. He has a strong background in Message Exchange environments, including working knowledge of EDIFACT and IT architectures and format and expertise in database administration, in particular for Railway reference files. He serves as Speaker in the ERA TAP-TSI Change Control Management overseeing the TAP Technical Document maintenance. He has deep project management experience in multi-cultural contexts with multi-stakeholders projects like MERITS (timetable and location data) and PKMW (Public Key Management Website.
Speakers: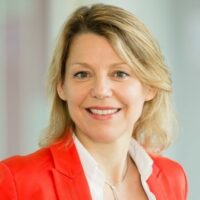 Anne Bigand, Passenger Experience Director, Alstom (France)
With a Master of Arts degree in product design in 1986, Anne Bigand started her career in London then Paris, working with product design companies. Leading the artistic direction for ALCATEL BUSINESS SYSTEMS during the boom of mobile phones, then for LOUIS VUITTON MALLETIER, she developed products to improve use and to build brand value. She then joined RATP in 2002 (Parisian urban public transport operator) in the design management office, nominated Design Director in 2011, working on customer journey inside the metro, RER, bus and tram services. In 2015, Alstom recruited her to create the Passenger Experience activity, giving her the opportunity to apply her skills to the development of products ever more innovative, intelligent and relevant to our daily lives.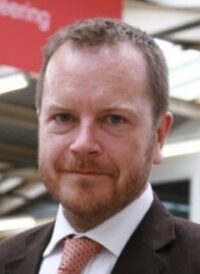 Michael Bradley, Senior Research Associate, Department of Engineering (United Kingdom)
Mike Bradley is a Senior Research Associate at the Engineering Design Centre in the University of Cambridge. His areas of interest lie in product and transport sector digital interface ergonomics, usability, and inclusive design. He is currently researching inclusive digital interfaces, inclusive passenger experiences and digital exclusion.
In his current role, he has worked on applied and research inclusive design projects in the transportation, automotive, FMCG, food packaging, construction equipment, healthcare and medical product domains. He enjoys training designers and engineers how to design inclusively and also spreading the Inclusive Design message to anyone else who is interested. He lectures and coaches Cambridge University Engineering students to design inclusively.
Earlier in his career, Mike was Head of Human Factors for Ford of Europe and was responsible for the ergonomics attribute for the original Ford Focus, and subsequently for the ergonomics and ease of use for all Ford vehicles designed in Europe. He led The Third Age Driver research project into the needs of older drivers, resulting in the Third Age Suit as an empathy device for designers and engineers. For the Third Age Project and application to the design of the Ford Focus he received an award from the UK's Automobile Association.
He is a Chartered Member and Fellow of the Chartered Institute of Ergonomics and Human Factors (CIEHF).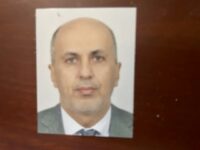 BOUARIF Tewfik, Passenger commercial Director, ONCF (Morocco)
I'm a graduate in Management & Political Sciences. I joined ONCF in 1991. I managed several stations and establishments before joining the Headquarter in 2011 as head of the distribution department. And since 2016, I've been working as the Commercial Director in charge of passengers.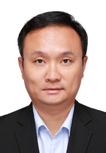 WANG Jianxiong, Associate Researcher, China Academy of Railway Sciences (CARS) (China)
Wang Jianxiong, male, doctor, researcher, technical director of CR 12306 science and technology innovation center, senior project manager of information system, main member of innovation team in key fields of the Ministry of Science and Technology (12306 technology team), and young top talent of "Ten Thousand Talents Plan" of China Academy of Railway Sciences Group Corporation. More than 10 national, provincial and ministerial level projects have been completed, including 2 national key R&D projects, 3 major R&D projects of China Railway Group, 1 key R&D project of China Railway Group, 1 key project of China Railway Group, and 7 innovation fund projects of China Academy of Railway Sciences. It has won 2 provincial and ministerial second prizes and 1 third prize of science and technology, 1 bureau level second prize and 1 third prize of science and technology. It mainly participated in the completion of the national key research and development program of the Ministry of Science and Technology – Road Network Oriented Operation and Service Collaborative Decision Support System and the implementation of the Key Technologies of Beijing Zhangjiakou High Speed Railway Intelligent Ticketing for the Winter Olympics. He has published more than 20 papers (4 EI searches), 2 invention patents and 10 reports. He has been engaged in theoretical research, technology research and development, application and promotion in the field of railway passenger transport information technology for a long time, and his research direction includes railway passenger ticket system (including intercity railway ticket), railway passenger transport marketing auxiliary decision-making, integrated transport and combined transport and other fields.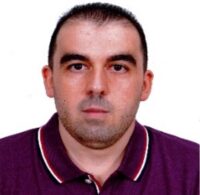 HAMZA OURABAH, Head of Passenger IT systems, ONCF (Morocco)
Hamza Ourabah, I am 37 years old, I am from Tangier-Morocco. I have been working at the national railway office (ONCF) since September 2015, specifically in the information and digital systems department. The opportunities offered to me during my career at ONCF are very rewarding. I had the opportunity to work on the redesign of the e-commerce platform. I was responsible for the technical part of the project and I ensured the coordination between the stakeholders. This project is still ongoing; the goal is to improve the user experience, the fluidity of the purchasing process with better performance and integrate the offers of other partners via the ONCF market place.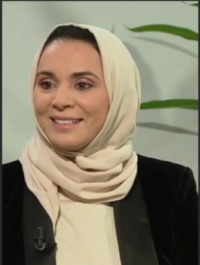 NACERA BECHARI, Head of Marketing Département, ONCF (Morocco)
Ms. Nacera Bechari head of the passenger marketing department
I joined the ONCF in November 2006 and I have evolved in my career in the marketing function by contributing to the realization of several projects for travelers such as the reservation in 2cl, the ecom site, the pricing strategy, the sales channels, the online claim site, digital services….
currently at the head of the marketing department, I have for 3 major missions:
– Carry out market research for the quantification of potential , forecasts, and the identification of development opportunities
– Define the strategy and marketing objectives to be achieved
– Implementation of the marketing policy in terms of all aspects of the marketing mix (transport plan, prices, services, distribution and communication…)
My role is to manage the teams specialized by offer to develop new services adapted to all categories of travelers; and seeking to continuously improve passenger satisfaction
I am laureate of the National School of Business and Management of settat/Morroco and holder of a Master in Marketing from the University of Paris VII- France and more than 18 years of experience in marketing

Dr Valentina Pozzoli, Project manager, SNCF (France)
Management of research projects to develop optimization, simulation and decision aid prototypes for SNCF business units. My fields of interests include multi-modal simulations, simulation-based optimization, real time optimization for mass-transit decision tools, quantum informatics.