Session 5.3 Infrastructure / Maintenance and renewal
8 March @ 11:00 am

-

12:45 pm
Moderator:

Khalid KHAIRANE, Engineer, ONCF (Morocco)
Chez ONCF depuis 31 ans.
Expert dans le domaines de Construction projets d'Infrastructures Complexes et de la Maintenance des Infrastructures Ferroviaires.
Réf : Liaison ferroviaire à Très grande Vitesse Tanger Casablanca : Directeur de la Construction et de mise en place de la Maintenance de l'Infrastructure. »
Speakers: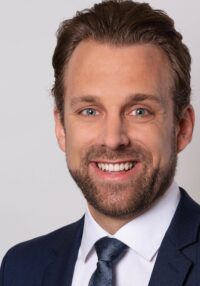 Fabian Hansmann, Deputy Director of Marketing, Plasser & Theurer (Austria)
Fabian Hansmann is a graduate of Graz University of Technology in Austria, where he obtained a degree in civil engineering, specialising in environmental and transportation engineering. Between 2011 and 2015, he worked as a research associate at the Institute of Railway Engineering and Transport Economy. After he finished his PhD thesis on railway track asset management, he joined Plasser & Theurer as Senior Expert Track Technology. In August 2019, he moved to the United States to work as a scientific advisor for Railroad Engineering and Applied Technology at Plasser American. After two years he returned to Europe, where he currently holds the position of Deputy Director of Marketing at Plasser & Theurer.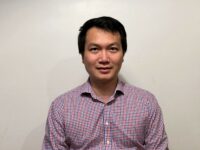 Dr Le Hung Nguyen, Project manager, SNCF Réseau (France)
I'm obsessed with high technical building materials and structures. I got a PhD in one of these themes, preciously on a concrete innovation, before starting my engineer career. In 2014, I joined SNCF Réseau to work on bridge construction projects as structural and materials engineer. These experiences gave me chances to work on different themes from microstructure of materials to structural scale of construction. Nowadays, as materials expect, I help my company with using high-tech materials and construction methods in our projects, without forgetting to pay attention to their environmental impact.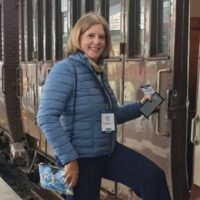 Dr Annalisa Pranno, Engineer, Rete Ferroviaria Italiana (RFI) (Italy)
Annalisa Pranno is an Italian chartered civil engineer based in Rome. She began working in the tunnel safety industry in the early 2000's. During the past decades, her work has focused upon developing safety projects for railway tunnels and stations. She has worked on several major engineering projects, including the Bologna station. Since the year 2018, Annalisa is head of the tunnel division in Rete Ferroviaria Italiana.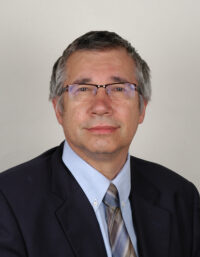 REGAZZONI philippe, HIGH SPEED RAIL EXPERT, SYSTRA (France)
Philippe Regazzoni, graduated from Ecole Centrale de Paris, has more than 38 years' experience in the public transportation domain, acquired through employment with Alcatel, within SPIE Group and last with SYSTRA since year 2000. He has worked for a number of flagship projects including the Channel Tunnel, HS1 in UK, West Rail in Hong Kong, CTRL in UK (now HS1). His field of expertise covers from all phases of project from inception to testing and commissioning and handover. He is particularly familiar with system engineering and integration disciplines, testing and commissioning, control and communication systems. Philippe intervenes at Systra corporate level as adviser to the Systra Business Units and in business development in particular in the field of the high-speed rail product line.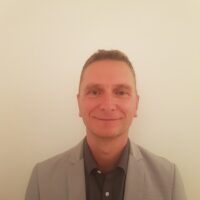 Alain THIEBAUT, Division Manager for High Speed Lines at the Central Technical Department, SNCF RESEAU (France)
Graduate majoring in Civil Engineering, I worked in the railways sector since the beginning of his professional career. I joined SNCF, the French National Railway Company in 1997 where I had a number of jobs with various responsibilities in production as well as in operational management. I also worked in maintenance and track renewal on conventional lines for 9 years and climbed the ladder up to operational manager position.
In 2006, I joined the SNCF RESEAU Internal training program which enabled me to work in the signaling sector, in particular on High Speed Lines (HSL). I remained in the HSL environment ever since and spent 12 years within the Track and Signaling Maintenance Unit and became the Manager of Track and Signaling Unit.
In 2018, I joined the Central Technical Department of SNCF RESEAU to manage renewal of High Speed Lines. Since 2021, I'm now Division Manager for High Speed Lines at the Central Technical Department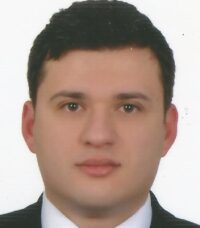 Gokhan Kizilirmak, MSc. Surveying Engineer, Turkish State Railways (Turkey)
Gokhan Kizilirmak was born in 1989/Istanbul. He studied Geodesy and Photogrammetry Engineering as Bachelor at Yildiz Technical University in Turkey and graduated in 2011. After that, decided to do master degree and continue his career in the field of railways. In this meaning, as being a scholarship student of Turkish State Railways, studied Masters degree in Stuttgart University, Germany. He also took second Master degree from Disaster and Risk Management programme within the framework of cooperation between Turkish State Railways and Ankara University. Additionaly, he has been continuing PhD education at Istanbul Technical University in the field of Satellite Communication and Remote Sensing since 2017. Lastly, he has been working for Turkish State Railways as a Surveying/Geodesy Engineer since 2016.