Session 6.3 Stations / Capacity
8 March @ 11:00 am

-

12:45 pm
Moderator: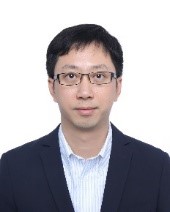 LIU Ziyuan, Associate Researcher, CARS (China)
2005-2008, Master Degree of Science on Telecommunications, Delft University of Technology, the Netherlands.
2008-2017, Assistant Researcher, Signal and communication Research Institute, China Academy of Railway Sciences.
2017-2019, Deputy Director, International Department, All China Youth Federation.
2017-, Associate Researcher, Department of Science & Information Technology, China Academy of Railway Sciences Corporation Limited.
Speakers:

Angel García de la Bandera, Subdirector of Passenger Station, ADIF (Spain)
Mr García de la Bandera is environmental engineer specialized in transportation, with a PhD in geography.
After going through the private sector, he has more than 10 years of experience in the public sector, having carried out operating and management activities for rail transport and metro companies (ADIF and FGV).
He has been ADIF's Capacity Management Director from 2018 to 2022, actively developing the strategy for opening up the railway market in Spain.
He is currently deputy director of stations in the southern area of the ADIF network, working on the challenge of adapting the stations to an open market and with accessibility and digitization needs.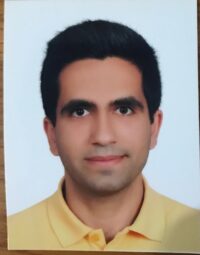 AHMET GEYIK, Engineer MSc, Turkish State Railways (TCDD) (Turkey)
Ahmet Geyik grew up in Turkey and graduated from Mersin University with a bachelor degree in Electrical and Electronics Engineering in 2016. In 2019-2021, with a scholarship programme run by the Turkish Ministry of National Education (MoNE) aiming to meet the qualified personnel required by universities and government organizations/institutions, he studied with Professor Nicola Sacco in University of Genova (Italy) and took his master's degree at Safety Engineering for Transport, Logistics and Production. His research interests focus on smart transportation systems. Currently, he is an Engineer MSc at Turkish State Railways.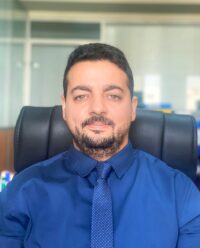 ali hassan azizi, chef du département études techniques et construction, ONCF (Morocco)
Après avoir obtenu son diplôme à l'école national d'architecture de Rabat en 2011, Ali Hassan Azizi a travaillé durant sept années dans une agence d'architecte avant d'intégrer l'ONCF où il occupe actuellement le poste de chef du département études techniques et construction au sein de la Direction Valorisation du Patrimoine.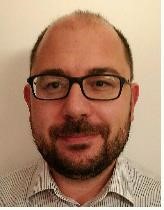 Lorenzo Vannacci, Head of FS Strategic Observatory, Ferrovie dello Stato Italiane (Italy)
Lorenzo Vannacci is a leading transport expert, experienced in the consultant, industrial and scientific sectors at an international level.
Graduated at University of Firenze (IT) in 2020 with a thesis on the road traffic pollution, developing a mathematical model to set up a measurement network.
Since 2021, he has had an extensive professional experience in the transport sector including PT services, SUMP, traffic simulations and transport environmental impacts participating at several project as consultant until 2011. Afterwards he started a position at DJ JRC of European Commission in the unit in charge of economics analysis of transportation sector, managing FP7 projects, the EU wide transportation model, policy packages and research and scientific activities. After a brief experience in the Italian Transport Authority (ART) since 2017 he held a mid-manager position in the transport corporate group Ferrovie dello Stato Italiane where he manages the Strategic observatory developing market analysis, macro-economic scenarios, external cost studies, transport modelling and transport demand analysis.
In the last years he started a research project on the use of Mobile big data for the analysis of transport demand and travel behaviours developing algorithms and guidelines in collaboration also with the Italian National Institute of Statistics.
He is author of scientific papers and book chapters on mobility, transport and environment and participated at several international projects (Twinning, FP7, Horizon).