Session 2.4 New systems
8 March @ 2:00 pm

-

3:45 pm
Moderator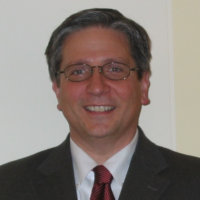 Arthur L. Guzzetti, Vice President – Policy and Mobility, American Public Transportation Association (United States)
Art Guzzetti, a 43-year professional in public transportation at the local, state and national levels, serves as Vice President-Policy and Mobility for the American Public Transportation Association (APTA), the trade group for the public transportation industry. A key current focus is integration of transit networks with new and emerging public and private mobility services, including intercity passenger rail services, micro-transit, transportation network companies, automated vehicles and bicycles. The public transit agency of the future will weave these services into a system, with high-capacity transit lines in key corridors as the backbone.
Prior to coming to Washington in June 1997, Mr. Guzzetti had 16 years of management experience with two of the nation's leading public transportation systems: New Jersey Transit, and the Port Authority of Allegheny County.
Mr. Guzzetti has a Political Science degree from Edinboro State University, and a Master of Public Administration Degree from the University of Pittsburgh.
Speakers: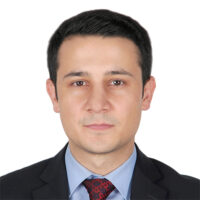 ALPEREN KANIK, Engineer MSc, Turkish State Railways (TCDD) (Turkey)
Alperen Kanik is a Mechatronics Engineer MSc at Turkish State Railways (TCDD). In 2018, he was awarded with a graduate scholarship by the Turkish Ministry of National Education on railway systems. He is graduated from the MSc in Safety Engineering for Transport, Logistics and Production at the University of Genova, Italy. Mr. Kanik's major research interest is in the smart railway systems focusing safety and IoT in which it can predict failure and trigger maintenance.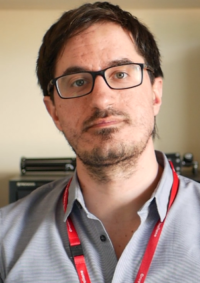 Giovanniluca De Vita, Research and Development Engineer, Rete Ferroviaria Italiana (Italy)
achieved the M.Sc. degree, magna cum laude, in Mechanical Engineering for Design and Production at "Federico II" University of Naples, Italy. Between April 2015 and August 2016 he was working at the Department of Industrial Engineering at the University of Naples "Federico II"". Since September 2016 he's enrolled at the R&D center of Rete Ferroviaria Italiana (RFI). His research interests include concept and desing of new tools for predictive maintenance, structural integrity analysis of rails, testing of mechanical structures. Mr. De Vita is member of Board of Italian Railway Engineers (CIFI) and collaborates in several european working groups.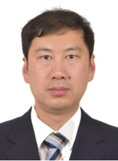 ZHAO Yang, Researcher, China Academy of Railway Sciences (CARS) (China)
Mr Zhao Yang is a Senior Researcher at the Signal and Communication Research Institute of CARS,Secretary-General of Center of National Railway Intelligent Transportation System Engineering and Technology . He has been long dedicated to the research and development of CTCS, with special focus on studying Computer Based Interlocking, Automatic Train Protection and Automatic Train Operation. The CTCS2+ATO system for the intercity railway was developed by his team, and has been put into operation in the Pearl River Delta Intercity Railway since 2016. The CTCS3+ATO system for the high-speed railway developed by the same team was also applied on Beijing Zhangjiakou high-speed railway in 2019.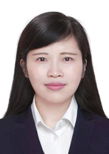 LI Hongmei, Associate Researcher, China Academy of Railway Sciences (CARS) (China)
Li Hongmei, born in 1984, Ph.D., associate researcher. Dr. Li's research focuses on high-speed maglev, high-speed railway aerodynamics, and earthquake early-warning. She has presided over or participated in more than 30 research projects. She has published 20 academic papers. She also participated in the compilation of the book "Prospects for the Development of Disruptive Technology in Engineering Science and Technology" (Science Press), the establishment of 3 technical standards of Railway Corporation, writing 6 national invention patents. Her projects won 4 technical evaluation certificates of Railway Corporation and the second prize of science and technology of Railway Academy Group Company, and she personally won the Locomotive medal of All-China Federation of Railway Unions and the National Advanced Female Railway Worker.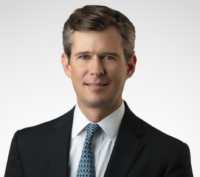 Ian Rainey, Senior Vice President, Northeast Maglev (United States)
Ian Rainey is Senior Vice President of Northeast Maglev, a U.S. company working to deploy Japanese Superconducting Magnetic Levitation train technology on the Northeast Corridor. Travelling at over 300 mph, Superconducting MagLev will enable a DC to New York travel time of less than one hour.
Ian is a founding partner of several other ventures, including a high-speed rail project in Texas. Prior to entering the private sector, Ian served in government as a Policy Advisor to the Secretary of Defense, and as an officer in the Navy.
Ian is a graduate of the U.S. Naval Academy and The Johns Hopkins University School of Advanced International Studies (SAIS).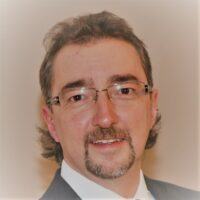 Jörg Marienhagen, Director Mobility Consulting, DB Engineering & Consulting GmbH (Germany)
Jörg Marienhagen is a passionate railway engineer with substantial experience in the management of complex both national and international railway projects. His 25+ year career has covered the complete life cycle of rail-bound infrastructure, from feasibility studies to operations.
Being a graduated railway engineer and a certified site supervisor for railways, his deep and detailed knowledge of railway operations and technology is a unique asset. Additional key strengths lie in team building and motivation, ensuring on-time, quality project delivery.
He has worked as a project manager, bid manager, and lead engineer on several railway projects where he had successfully managed large project teams across multiple offices, disciplines, and cultures. Having traveled the world for business, focal points so far have been the Middle East and the continent of Africa.
Having spent his entire career in the railway industry, he works for Deutsche Bahn since 2010. Jörg is currently appointed as Director for Mobility Consulting at DB Engineering & Consulting based in Berlin, Germany.