Session 6.4 Stations / Accessibility
8 March @ 2:00 pm

-

3:45 pm
Moderator: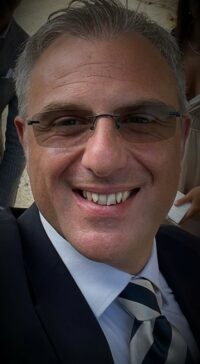 Simone Revelli, Relations with international associations, Trenitalia (Italy)
Taking advantage of solid corporate experience in planning and control, strategy, and international affairs, he currently deals with international strategic programs for Trenitalia. He is in charge for relations with international associations, lobbying, impact analysis of EU regulation and promotion of company interests.
He has led intercompany working groups for the promotion of international passenger corridors and coordinates Trenitalia's participation in UIC projects and other international projects.
Speakers: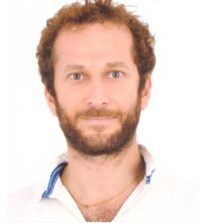 BAKI BURAK ACIL, Architect, Turkish Railways (Turkey)
I'm Baki Burak Acıl. I was born on 30.05.1982 in Ordu, Turkey. I am currently doing my PhD at Anadolu University Art History Department. I have been working as an architect at Turkish Railways for 12 years. I have been auditing other institutions for accessibility on behalf of the governorship, representing my institution, Turkish Railways, since 2015, so I specialized in the accessibility of stations.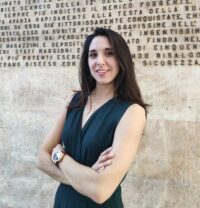 Nerea Canales Sebastian, R&D Engineer, Rete Ferroviaria Italiana (Italy)
Currently work, Technology engineer in Rete Ferroviaria Italiana R&D Department (Innovative Research).
Innovation management of research projects in collaboration with Italian universities and research institutes to develop new technologies and define new industrial processes.
2019-2020 Research Fellow
Alma Mater Studiorum – Università di Bologna, Italy
Analysis and design of a novel track circuit, integrated into the signalling and safety of onboard systems for national railway network manager.
2018-2019 Internship trainee CBI (Challenge Based Innovation) Open Innovation
IdeaSquare CERN, Switzerland and Alma Mater Studiorum, Italy
Multidisciplinary project to study novel solutions for the future of humankind. The result of such an approach was an elaborate mixture where the technologies derived from research at CERN meet societal human-driven needs.
EDUCATION
2017-2019 Master's degree in Telecommunication Engineering EQF- 7
Alma Mater Studiorum – Università di Bologna, Italy
2011-2016 Bachelor's degree in Telecommunication Engineering EQF 6
Università autonoma di Madrid, Madrid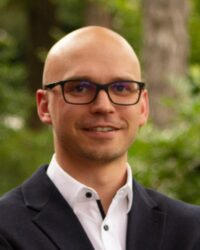 Manuel Weiß, Research Associate, ILS Research, Dortmund (Germany)
Research Associate at the ILS – Research Institute for Urban and Regional Development in Dortmund, Germany and PhD Student in Geography at the University of Marburg, Germany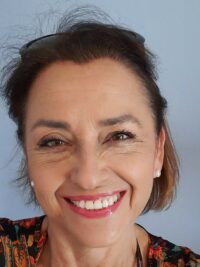 MARIE JEANNE LOPEZ ANAYA, EL ÉXITO DE LA ALTA VELOCIDAD EN ESPAÑA – RENFE CON LAS PERSONAS, renfe (Spain)
GERENTE DE ACCESIBILIDAD DE LA DIRECCIÓN DE EXPERIENCIA CLIENTE Y ACCESIBILIDAD DE RENFE VIAJEROS. HA DESARROLLADO SU ACTIVIDAD FERROVIARIA SIEMPRE EN EL ÁMBITO DEL MUNDO DE LOS VIAJEROS, EN ATENCIÓN AL CLIENTE, SERVICIOS EN TIERRA, A BORDO, POSVENTA, COMUNICACIÓN, ETC. DICE DE ELLA QUE ES UNA APASIONADA DE LA ALTA VELOCIDAD Y LA MAGIA DE SUS VIAJEROS. APUESTA POR UN FERROCARRIL DE ALTA VELOCIDAD, ÁGIL, PRÁCTICO E INCLUSIVO. DISEÑADO POR Y PARA TODOS.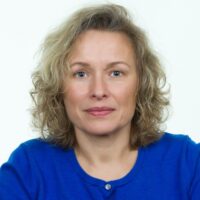 P.E. Svetlana Grechka, Deputy Project Manager – Design, Regional Transportation district, Denver, (United States)
Svetlana Grechka has been with the Regional Transportation District (RTD in Denver, CO) for 24 years. She holds her professional engineering license and is currently working as a Design Deputy Project Manager on the North Metro Commuter Rail corridor.
Throughout her career at RTD, Svetlana has worked on a wide range of projects, aiding in the ongoing progress of public transit in the Denver metro area. Some of her previous work includes design and construction of transportation hubs, rail and bus rapid transit corridors.
Svetlana studied Civil Engineering and has a Master's Degree from the University of Colorado at Denver. Numerous times Svetlana attended the American Public Transportation Association (APTA) and Transportation Research Board (TRB) conferences presenting on various technical subjects.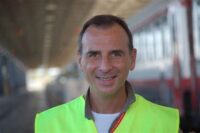 Dr Antonio Tresca, Head of Customer Service and Direct Sales High Speed Trains, Trenitalia SpA (Italy)
Digital expert and experienced railway manager with strong economic background. Meaningful experience in marketing strategy, customer loyalty, and Railway Operations at both strategic and operational level allow a very innovative vision about digital transformation and innovation in the transportation industry.
Passionate about Lean Startup, business blogger, founder at several startups, business educator.